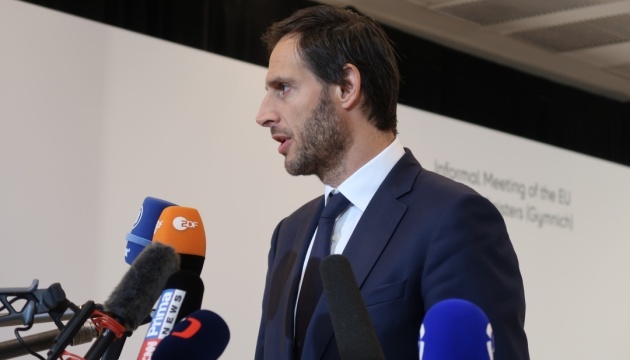 No progress yet in talks on F-16 jets for Ukraine – Dutch foreign minister
Dutch Foreign Minister Wopke Hoekstra has said that there is no progress to report in international talks on the possible delivery of F-16 fighter jets to Ukraine.
That's according to Reuters, Ukrinform reports.
"We haven't reached a solution yet," Hoekstra said in response to questions about earlier announced talks of the Dutch with the UK, Denmark, Belgium and other partners to possibly deliver F-16 jets to Ukraine.
"When we are ready to cross that bridge and are ready to communicate this, we will," he said.
In a statement on Tuesday British Prime Minister Rishi Sunak said he had agreed with his Dutch counterpart Mark Rutte to "work to build an international coalition to provide Ukraine with combat air capabilities, supporting with everything from training to procuring F-16 jets."
Rutte earlier this month during a visit by Ukrainian President Volodymyr Zelensky to the Netherlands said talks on a potential donation of F-16 fighter jets to Ukraine were progressing.