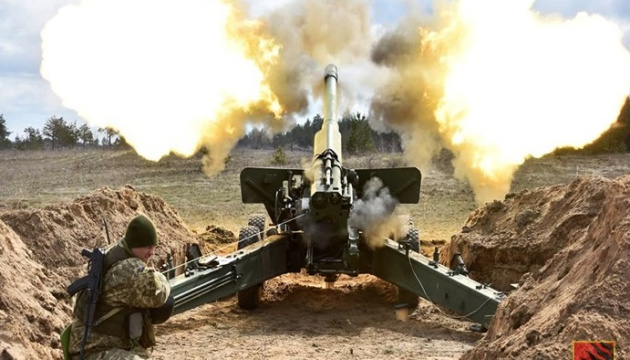 Ukrainian gunners destroy two Russian self-propelled howitzers
Ukrainian gunners have destroyed two Russian 2S5 self-propelled howitzers.
In a post on Facebook, the General Staff of the Armed Forces of Ukraine published a video showing the destruction of the artillery pieces, according to Ukrinform.
"Artillerymen of the 44th Artillery Brigade named after Hetman Danylo Apostol destroyed a Russian 2S5 self-propelled gun, which in turn hit one more artillery piece with its ammunition at a distance of 70 meters," the post reads.
Earlier reports said that from February 24, 2022 to May 16, 2023, Ukraine's defense forces eliminated about 199,980 Russian invaders.