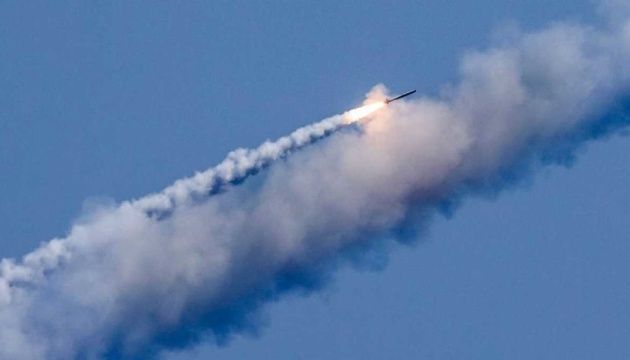 Kyiv authorities reveal details of Russia's latest "dense, complex" missile strike
Tentative reports say missile debris fell across five city districts.
That's according to the Kyiv City Military Administration, Ukrinform reports.
"The eighth air attack on Kyiv since early May! This time, the enemy launched a complex strike from different directions simultaneously, employng UAVs, cruise missiles and likely ballistic missiles. It was exceptional in its density – the maximum number of incoming missiles in the shortest period of time," said administration chief Serhiy Popko.
According to preliminary reports, the vast majority of enemy targets were detected and destroyed in Kyiv's airspace. Data on the number and type of missiles will soon be reported by the Air Force.
Also, according to preliminary data, falling debris was recorded in the Solomyanskyi, Shevchenkivskyi, Svyatoshynskyi, Obolonskyi, and Darnytskyi districts of the capital city. The most extensive damage is reported in the Solomyanskyi district, where a non-residential building and several cars caught fire. The fire has been put out.
"In the rest of the districts, the damage is insignificant – in most of the cases, it was found that debris fell on parked cars, residential areas or forest park zones. Currently, there are no reports on casualties. The incoming data is being clarified for the operational summary," Popko concluded.
Earlier, Kyiv Mayor Vitaliy Klitschko reported three casualties as a result of the Russian missile attack.