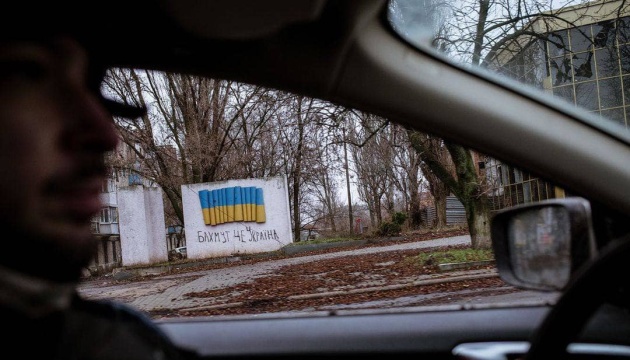 Syrskyi on defense of Bakhmut: Ukrainian forces' advance is only the first success of offensive
The advance of Ukrainian troops in the Bakhmut direction is the first success of offensive operations in the city's defense; however, this is only a "partial success."
Ukrainian Ground Forces Commander, Colonel-General Oleksandr Syrskyi stated this on Monday, Ukrinform reports with reference to the Military Media Center.
According to Syrskyi, the last few days have shown that the Armed Forces of Ukraine can move forward and eliminate the enemy even in extremely difficult conditions.
"We are fighting with fewer resources than the enemy. However, we manage to destroy its plans. All thanks to our fighters, who are fighting against the aggressor, overcoming the highest limit of human capabilities - noted the commander and added - however, this is only a partial success. And that is how it should be perceived. The operation to defend Bakhmut continues."
"All necessary decisions for the defense have been made. All possible scenarios of the development of events were worked out by the commanders directly at the site of the hostilities," Syrskyi stressed.
As reported by Ukrinform, according to the General Staff of the Armed Forces of Ukraine, the enemy continues to concentrate its main efforts in the Lyman, Bakhmut, Avdiivka and Marinka sectors, with 46 combat clashes recorded there in the past 24 hours. Bakhmut and Marinka remain at the epicenter of hostilities.