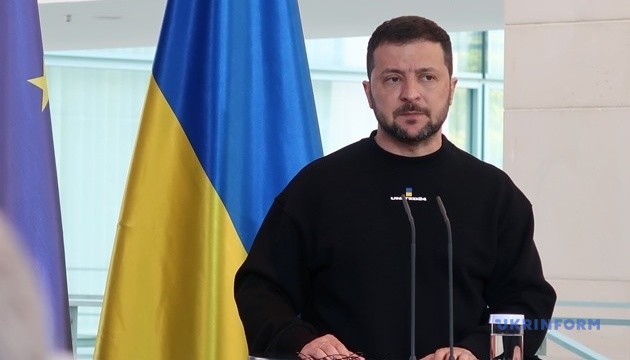 Zelensky: There's no rational reason why our soldiers still not in NATO
President Volodymyr Zelensky considers that there are currently no rational reasons for denying Ukraine's NATO membership and insists on adopting the Alliance's accession algorithm.
"There is no rational reason why our soldiers who fight so heroically and successfully for our shared freedom, for our shared values, are still not in the same organization as all other soldiers of the Alliance. Judging by the results of our actions, Ukraine is already in the Alliance, but the de jure decision has not yet been made. It is worth making this decision, it is worth defining the algorithm – it motivates our soldiers and it is important," Zelensky said at the ceremony of awarding the head of state and the Ukrainian people the International Charlemagne Prize of Aachen, an Ukrinform correspondent reports.
The President emphasized that in addition to strengthening the entire Euro-Atlantic region with the courage of Ukrainians, Ukraine's accession to the Alliance will bring another historic result.
"The flags of NATO next to the flags of Ukraine on our eastern border will become a lock, a strong lock that will keep Russian imperialism in the past forever. The past, which cannot be returned because Russian imperialism dies without control over Ukraine," the Head of State emphasized.
At the same time, he added that Europe cannot be "complete" without Ukraine's EU membership.
As reported, President Volodymyr Zelensky is visiting Germany on May 14.