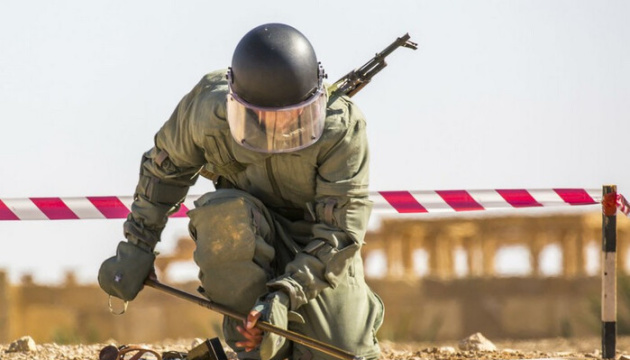 Irish military train Ukrainian forces demining, bomb disposal
The Irish military has begun training Ukrainian servicemen in mine clearance and bomb disposal.
That's according to The Irish Times, citing Lieutenant General Sean Clancy, Chief of Staff of the Irish Defense Forces, Ukrinform reports.
The training is part of the EU Military Assistance Mission Ukraine , under which Ukrainian forces receive military training from member states to help repel Russian aggression.
Ireland has committed to send up to 30 members of the Defense Forces to participate in the exercises in the areas of explosive ordnance disposal and combat medicine.
"Irish troops are currently in Cyprus providing training to the Ukrainian Armed Forces in the areas of explosive ordnance disposal and demining," Clancy said.
According to him, other members of the Defense Forces are coordinating the mission from Germany and Brussels.
As Ukrinform reported, in the UK, instructors from the Norwegian National Guard are teaching Ukrainian soldiers how to conduct combat operations in the woods.
The photo is illustrative