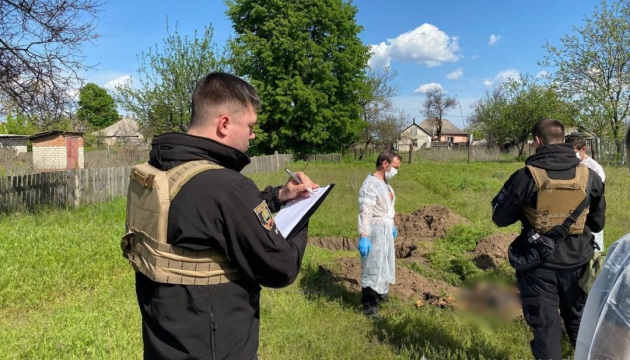 Police find 385 bodies in liberated territories in Donetsk region
In Donetsk region, law enforcement officers found 385 bodies in the territories liberated from Russian troops, and 282 people have been identified.
That's according to the Kramatorsk District Police Department of Donetsk region, Ukrinform reports.
"In total, police officers of Donetsk region found 385 bodies in the de-occupied territories, 309 of them were civilians. Among the victims of the Russian aggression are 174 men, 117 women, and six children, the gender of 12 more people has not been established. The work to identify the dead continues. As of today, 282 people have been identified," the statement said.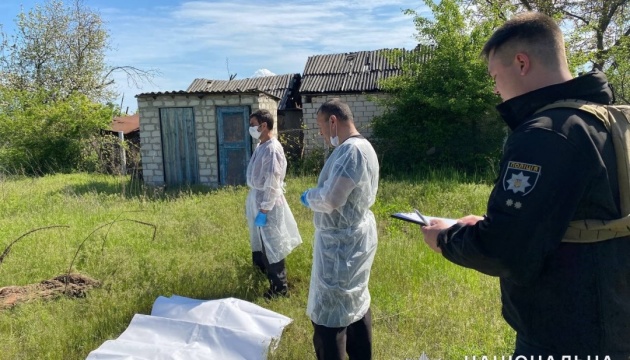 Law enforcement officers have been discovering new graves and unidentified bodies in the liberated Lyman and Sviatohirsk communities for six months now. They are examining the sites of shelling, interviewing local residents, looking for relatives of the victims, identifying witnesses, and reconstructing the course of events.
Investigators and forensic laboratories are involved in the exhumation, and explosives experts are also involved in cases of possible mining. Information about the death of a person is entered into the Unified Register of Pre-trial Investigations. Then, the cause of death is determined in a forensic medical institution. DNA samples are taken to identify the body and comparative examinations with possible relatives are conducted.
Thus, in the village of Bohorodychne, which was almost destroyed by Russian troops, two elderly women and a man were exhumed. The civilians were buried in one of the yards.
The bodies of three other civilian men were exhumed in Lyman. It has been preliminarily established that two of them died due to shelling, and the third died of natural causes.
In addition to civilians, the bodies of military personnel are also being searched for. Thus, after the liberation of Lyman, a mass grave with fallen servicemen of the Armed Forces of Ukraine was found in the city cemetery, and work began to identify each of them.
As Ukrinform reported, a video journalist from the French news agency AFP, Armand Soldin, was killed in eastern Ukraine on May 9 due to a rocket attack.
Photo: National Police