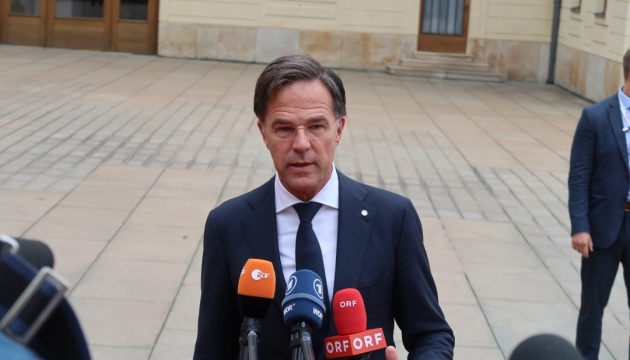 Rutte: The Netherlands discussing with U.S., Britain, Denmark transfer of F-16s to Ukraine
The Dutch government is considering the possibility of providing Ukraine with F-16 fighter jets and is negotiating with partners to this end.
This is reported by Ukrinform with reference to Reuters.
"We are discussing intensively with Denmark, Great Britain, some other parties in Europe, as well as the United States on the F16s," Rutte said in Sao Paulo on the first day of a visit to Brazil.
However, according to him, an agreement must first be reached between all partners, as was the case in the past before the supply of howitzers and tanks to Ukraine.
The debate is ongoing, according to the prime minister.
Rutte also said he would discuss the need to protect Ukraine in the war on Tuesday during a meeting with Brazilian President Luiz Inacio Lula da Silva.
The world must help Ukraine in fighting off Russia because, if Putin succeeds in Ukraine, which Rutte believes won't happen, he will not stop there.
People in Amsterdam, Berlin, Paris, and all over Europe are concerned about their safety, Rutte noted when speaking with reporters on the first day of his Brazil visit.
As Ukrinform reported earlier, on May 4, President Volodymyr Zelensky of Ukraine, during a joint press conference in The Hague with the Prime Ministers of the Netherlands and Belgium, Mark Rutte and Alexander de Croo, said Ukraine continued work on ensuring that partners eventually provide Ukraine with F-16 warplanes, adding that he expected these efforts to succeed.