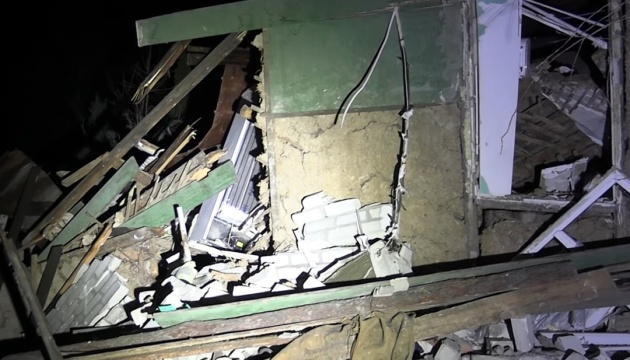 The enemy attack Cherkasy region with two cruise missiles, causing destruction
On the morning of May 9, Russians fired two missiles at the Cherkasy region, causing no casualties.
Ihor Taburets, head of the Cherkasy Regional Military District Administration, wrote about this on Facebook, Ukrinform reports.
"At dawn, the enemy attacked our region. According to preliminary information, with two cruise missiles. We are checking the details. Fortunately, there were no casualties. In one case, we had a small fire at the crash site. The blast wave also damaged the windows in a municipal institution," he said.
As Ukrinform reported earlier, on the night of May 8-9, air defense destroyed 23 of the 25 cruise missiles used by Russian invaders to attack Ukraine.