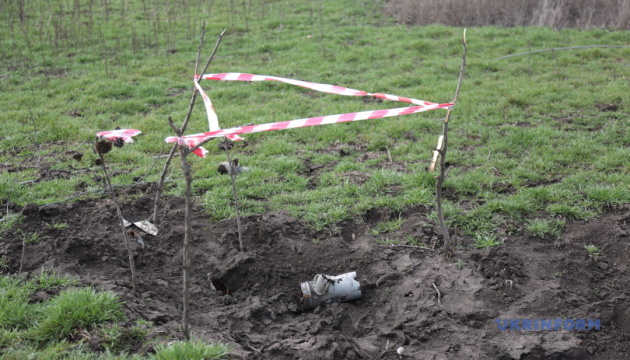 Invaders hit Kherson region 46 times in past day, injuring 14 people
The Russian army launched 46 strikes on Kherson region over the past day, injuring 14 people.
"Over the past day, the enemy launched 46 strikes, firing 320 shells from heavy artillery, Grad MLRS, tanks, anti-tank grenade launchers, UAVs, and aircraft. The enemy shelled Kherson city once," Oleksandr Prokudin, Head of the Kherson Regional Military Administration, posted on Telegram.
As Prokudin noted, "Russian military struck the residential neighborhoods of the populated settlements of the region, a school, an outpatient clinic, a retirement home, and a village council."
As a result of the Russian aggression, 14 people were injured with a child among them.
Over the past day, another 38 people were evacuated from the areas of the region liberated from the Russians.
As reported, the Russian troops shelled Kherson region 42 times on May 7, firing a total of 282 shells and injuring two civilians.