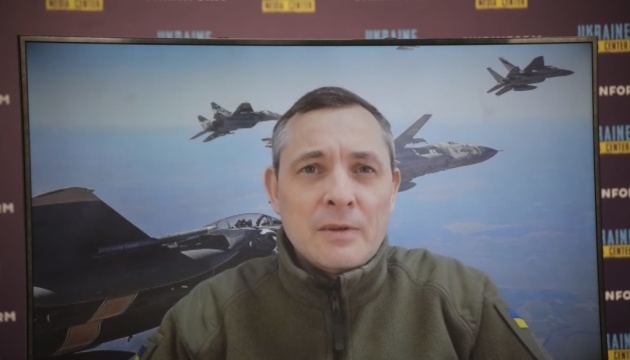 Overnight strikes on Odesa region launched by Russian warplanes over Crimea
The latest attack on the Odesa region was carried out by Russian Tu-22M3 strategic bombers from the area of Cape Tarkhankut in temporarily occupied Crimea.
This was announced by the spokesman for Ukraine's Air Force Command, Yuriy Ihnat, who spoke at a briefing hosted by the Ukraine Media Center - Ukrinform.
"Tu-22M3 planes from the area of Cape Tarkhankut in the occupied Crimea attacked Odesa today. Seven of these warplanes departed from Engels and Shaykivka bases. It is there that the Tu-22M3s are based. These are long-range bombers that struck Odesa with Kh-22 missiles," Ihnat said.
According to the official, these are powerful missiles with a 950kg warhead, but at the same time these are low-precision weapons so such missiles often hit civilian infrastructure: "We saw Kremenchuk, we saw Dnipro – these are some of the most telling cases of Russian terrorism."
Today, the spokesman recalled, enemy missiles once again hit civilian infrastructure objects.
"This time they hit civilian industrial facilities again, there were no military facilities there. Some of the missiles either never reached their targets, or self-destructed, or fell into the sea, and some eventually reached the coastline and hit these objects," Ihnat said.
As reported, the Russian military launched a missile attack on Odesa using strategic bombers. It was reported that Russian missiles of the Kh-22 type hit a warehouse of one of the food enterprises and a recreation area on the Black Sea coast. One person was killed.
As a result of the Odesa shelling, warehouses where ICRC humanitarian aid was stored burned down.