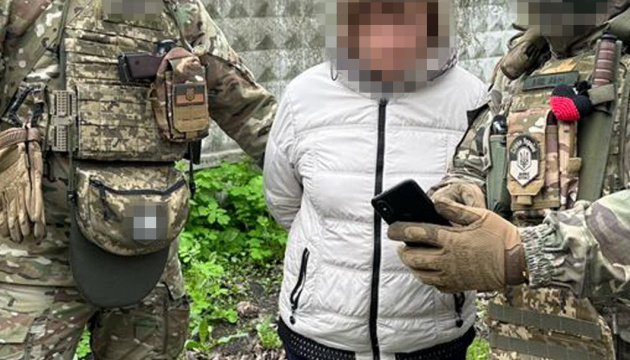 Two informants detained in Donetsk region who "leaked" Armed Forces locations to Russians
The SBU exposed two aggressor's accomplices who "leaked" locations of the Defense Forces in the frontline and near-frontline areas of the Donetsk region to the occupiers.
This is stated in a statement by the SBU, Ukrinform reports.
Among the detainees is a resident of the Bakhmut district who was collecting information for the enemy about the location of firing positions and routes of movement of Ukrainian troops near the district center.
According to intelligence, she sent the information to the Wagner Group through her acquaintances in Russia. She used the Telegram messenger to communicate, and sent intelligence in the form of audio messages and marks on electronic maps.
Another perpetrator was a resident of Slovyansk who was in direct "contact" with a machine gunner of the Russian occupation group on the eastern front.
The woman "met" the racist through the banned Russian social network Odnoklassniki.
On his instructions, she passed on to the invaders' information about the movements of the Defense Forces units near the city.
She also provided the aggressor with the coordinates of a local clinic and a school.
SBU officers detained both suspects while they were performing hostile tasks.
SBU investigators served them notice of suspicion of committing crimes. The detainees are currently in custody.
The investigation is ongoing to establish all the circumstances of the crime and bring the perpetrators to justice.
As reported earlier, the SBU detained Russian agents in eastern Ukraine who were "hunting" for HIMARS.