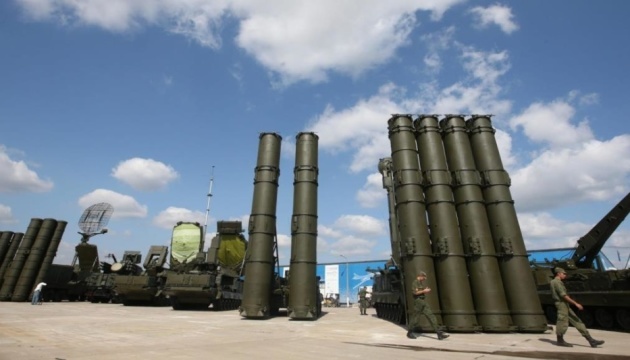 Türkiye rejects U.S. offer to send Russian S-400 defense system to Ukraine – foreign minister
Washington once proposed that Türkiye send to Ukraine the S-400 missile defense system it bought from Russia but which the United States objected to, but Ankara refused this proposal, Turkish Foreign Minister Mevlut Cavusoglu has said.
That's according to Anadolu, Ukrinform reports.
"The U.S. asked us to send the S-400s to Ukraine, and we said no," Cavusoglu said, explaining that these proposals were unacceptable as they sought to infringe on Turkish sovereignty.
Turkish officials have repeatedly said that the nation bought the S-400s as a matter of national security and no other country has the right to interfere with this.
In 2017, when its protracted efforts to buy an air defense system from the U.S. proved futile, Türkiye signed a contract with Russia to acquire the state-of-the-art S-400 system.
U.S. officials expressed opposition to their deployment, claiming the S-400 would be incompatible with NATO systems.
Türkiye, however, stressed that the S-400s would not be integrated into NATO systems and pose no threat to the alliance or its armaments. Ankara has repeatedly proposed setting up a commission to clarify the issue.
Asked about returning to the F-35 program, Cavusoglu said Ankara does not want to return to the program but rather wants back from Washington the money it paid for fighter jets before it was out of the program, while its jets were never delivered. Ankara is now "producing our own national combat aircraft," he said, adding that Türkiye also wants to improve ties with the U.S. and that the necessary mechanisms have been established towards this end.
At the same time, Türkiye also wants to buy F-16 jets and modernization kits from the U.S., Cavusoglu added, mentioning how the request is not moving as fast through Washington as it should. Ankara requested F-16s and modernization kits from the U.S. in October 2021. The $6 billion deal would include 40 jets and modernization kits for 79 warplanes that the Turkish Air Force already has in its inventory.