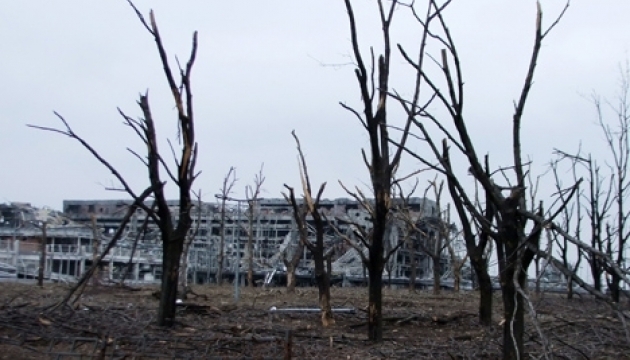 Prigozhin, Kadyrov plan to blame Russian army for Bakhmut setbacks - ISW
The chief of Wagner Group, Yevgeniy Prigozhin, and Chechen leader Ramzan Kadyrov announced their intention to replace Wagner forces with the Chechen Akhmat troops in Bakhmut on May 10.
That's according to the Institute for the Study of War (ISW), Ukrinform reports.
On May 6, Prigozhin published an open letter to the Russian Minister of Defense, Sergei Shoigu, in which he stated that Wagner Group will hand over its positions to Akhmat units at exactly midnight on May 10, when Prigozhin claims Wagner will have entirely run out of combat potential. He also expressed confidence that Akhmat forces can capture the remaining 2.5 square kilometers of Bakhmut that remain under Ukrainian control.
Kadyrov responded to Prigozhin by stating he has addressed a letter to Russian President Vladimir Putin signaling his readiness to take Bakhmut and claimed that Chechen units are already working on a strategy with the Russian MoD for the Chechens to take over Wagner's positions.
"Prigozhin and Kadyrov likely aim to frame the Russian MoD and regular Russian troops as ineffective and set conditions to blame the MoD for any Russian setbacks in the Bakhmut area," ISW experts believe.
ISW points out that Prigozhin's decision to shift responsibility for Bakhmut failures onto regular army forces deliberately excludes the airborne troops already operating on the Wagner's northern and southern flanks around Bakhmut, framing the battle of Bakhmut strictly as a Wagner – and now Akhmat – concern.
ISW analysts also emphasize that this decision reflects Prigozhin's ongoing distrust of the Russian military command and postures his independence from the Russian military establishment.
It is also Prigozhin's attempt to "save face" in the event that Wagner Group cannot capture Bakhmut, and to avoid a repeat of the capture of Soledar – where the Russian MoD took credit for what Prigozhin claimed was a Wagner success, experts believe.
Kadyrov, in turn, could receive a positive reputational effect from participating in such a high-profile operation with the support of Prigozhin's personal notoriety, the analytical piece says.
The Institute adds that the switch from Wagner to Akhmat troops may also set conditions to blame the Russian MoD for future failures down the line — if Akhmat forces experience similar difficulties to Wagner and are unable to completely capture Bakhmut, Prigozhin and Kadyrov may feasibly blame the MoD for failing to adequately support their efforts.
"While the potential deployment of Akhmat troops to Bakhmut could increase Russian combat power to some degree, the claims made by Prigozhin and Kadyrov are greatly exaggerated," ISW writes.
Analysts said the Chechen leader's assumption that his troops could quickly advance deep into Bakhmut and capture the city was "typical Kadyrov braggadocio" and ignores the tactical situation on the ground in Bakhmut.
As reported earlier, the leader of Wagner Group Yevgeny Prigozhin said he would withdraw his mercenaries from Bakhmut, Donetsk region, on May 10. He cited the Russian Ministry of Defense's refusal to provide them with sufficient ammunition as the reason behind the move.