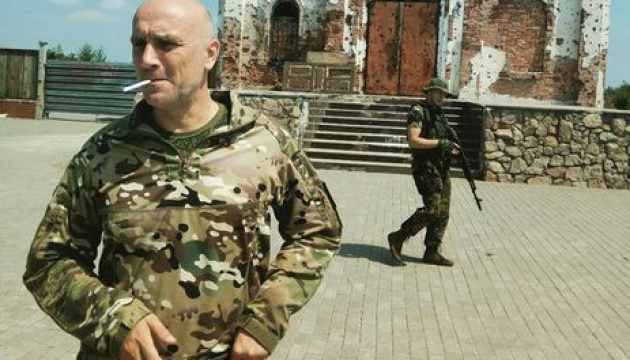 Russia's senior propagandist Prilepin reportedly injured in car blast - media
After a bomb set off in a car in the Russian regional center of Nizhny Novgorod, reports say Zakhar Prilepin, an avid supporter of aggression against Ukraine since 2014, was left gravely injured.
That's according to the 112 Telegram channel, Ukrinform reports
"The writer is being provided with medical assistance. Emergency services are working at the scene," the report says.
Prilepin was reportedly on the passenger seat when the bomb exploded, while the driver was killed.
Russian media specify that the explosive device was planted under one of the car seats.
Roadblocks have been set up in the region following the incident as law enforcers are on a hunt for those complicit in the bomb attack.
Russia's award-winning writer Zakhar Prilepin is a long-time active supporter of aggression against Ukraine. He also took direct part in creating, training, and supporting terrorist armed groups in the temporarily occupied territory of Ukraine.
Prilepin is also known for his militaristic, anti-Ukrainian propaganda spun across Russian televised media.