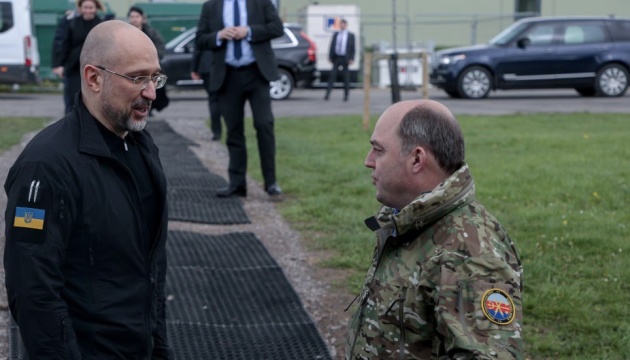 Shmyhal, Wallace visit Ukrainian soldiers undergoing training in Britain
In Great Britain, Prime Minister Denys Shmyhal visited the training site for another group of Ukrainian soldiers.
According to Ukrinform, Shmyhal wrote about this on Telegram.
"Almost 15,000 Ukrainian soldiers have already undergone training in Great Britain. Today, together with Defense Minister of the United Kingdom Ben Wallace and First Lady of Ukraine Olena Zelenska, we saw the process of training of another group of soldiers of the Armed Forces of Ukraine," Shmyhal said.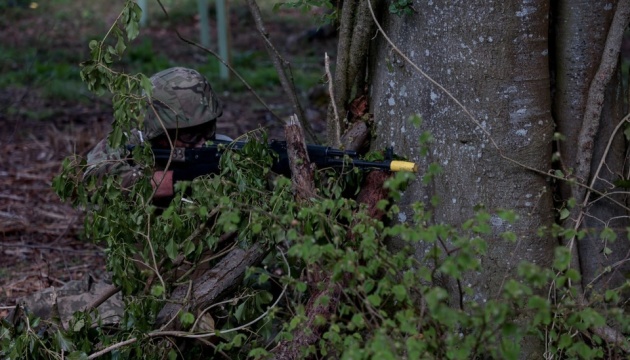 He also discussed with Wallace the steps necessary for a counteroffensive and strengthening Ukraine's defense capabilities.
"We are systematically moving in this direction. The Ukrainian army masters NATO standards in practice. At the training site from experienced mentors, as well as on the battlefield during the fight against the enemy," Shmyhal said.
The Prime Minister also thanked Great Britain for launching the INTERFLEX operation to train the Ukrainian military with the participation of nine partner countries.
As reported by Ukrinform, Prime Minister Denys Shmyhal, who is currently in the United Kingdom together with First Lady Olena Zelenska, is planning to hold a number of important meetings in London.