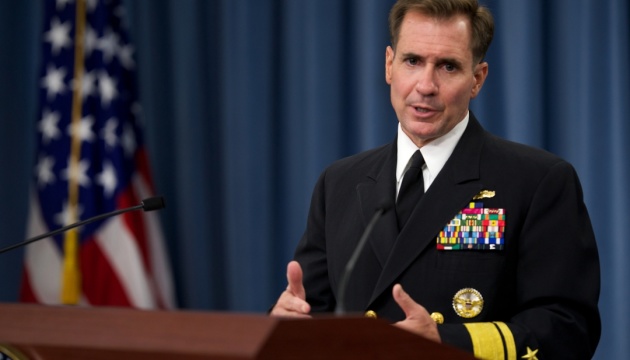 U.S. focusing on air defense for Ukraine - White House
The United States is set to continue providing military assistance to Ukraine and is now focusing a lot on providing the Ukrainians with the air defense they need to protect themselves against Russian attacks.
National Security Council Coordinator for Strategic Communications John Kirby said this at a press briefing in Washington on Thursday, May 4, according to an Ukrinform correspondent.
"We're focusing a lot on air defense [for Ukraine]," Kirby said.
He said that using air defense capabilities that had been provided to Ukraine not only by the United States but by allies and partners, the Ukrainians were able to down the majority of cruise missiles that were launched against Ukraine in just the last 48 to 72 hours.
"So we are continuing to focus on that," Kirby said.
He also noted that Washington has done everything it can to make sure that Ukraine is ready for a counteroffensive, recalling that the Ukrainian Armed Forces received almost everything they asked for. This includes, among other things, armor; artillery; air defense; ammunition, "not to mention the training we've done for multiple brigades of Ukrainian armed forces outside the country," Kirby said.
"So we've done everything we can. That doesn't mean that we're going to stop. It doesn't mean, like, we're just done. You're going to see continued support from the United States going forward," he said.