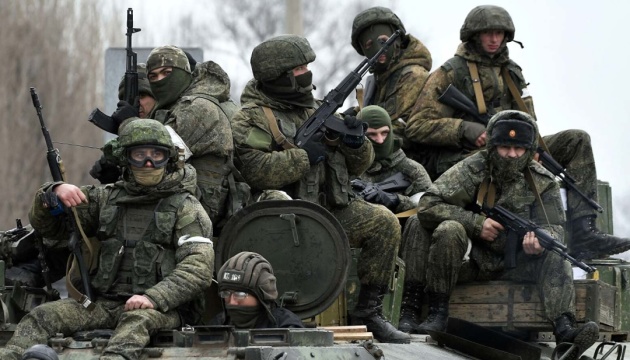 Cherevatyi on Bakhmut: Enemy still has reserves of equipment, but potential is weakening
Ukrainian defenders killed 133 invaders and injured 176 others near Bakhmut, Donetsk region, in the past 24 hours.
Serhii Cherevatyi, spokesman for the Eastern Grouping of Troops of Ukraine's Armed Forces, said this on national television, according to an Ukrinform correspondent.
"Today Bakhmut is the main target of the enemy, the focus of all their attacking efforts. In the past 24 hours, they attacked our positions in this area 19 times and fired at our positions 229 times, using various systems and calibers of gun and rocket artillery. They also carried out two air attacks. On the other hand, repelling these attacks, we destroyed 133 occupiers and injured 176 others. We also destroyed a Zhitel electronic warfare station, two Strizh stations, two enemy self-propelled guns, two howitzer guns, an IFV and eight field ammunition depots," he said.
When asked whether the aggressors manage to quickly replenish their reserves, Cherevatyi said that, unfortunately, the enemy has reserves, but every day the Ukrainian defenders are doing everything to reduce those reserves. In addition, the use of outdated equipment such as BMP-1 or BTR-60 IFVs and T-62 tanks shows that the enemy's potential is weakening, he said.
Cherevatyi also expressed hope that the Russians' attempts to take Bakhmut by May 9 would fail thanks to the heroic struggle of the Ukrainian defenders.
"Even from a strategic point of view, this already looks a bit funny, when for the world's largest country, the main trophy on May 9 will be the capture of a district center," he said.
Photo: Flickr