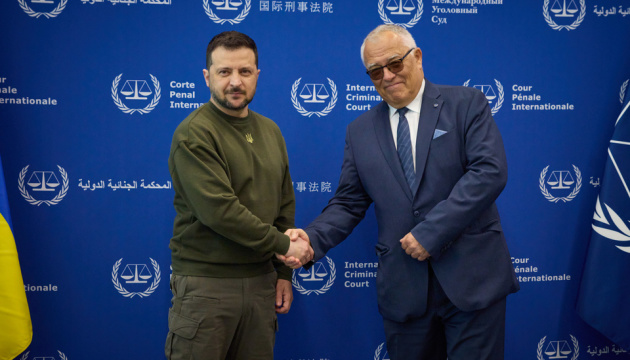 Zelensky discusses bringing Russia to justice with ICC President and Secretary
President Volodymyr Zelensky discussed with the President of the International Criminal Court (ICC), Peter Hofmann and the Registrar of the Court, Oswaldo Zavala Aguilera, the issue of bringing Russian criminals to justice for their crimes against Ukrainians
This was discussed at a meeting in The Hague, Ukrinform reports, citing the President's press service.
"For us, the result is only concrete sentences for all Russian war criminals, including the highest leadership of the aggressor country," Zelensky said, emphasizing that bringing to justice all those responsible for war crimes against humanity and genocide of the Ukrainian people is a matter of principle for Ukraine.
The President praised the work of the ICC in this direction, particularly noting the importance of the decision to issue arrest warrants for the President and the Commissioner for Children's Rights of the aggressor state on charges of deportation of Ukrainian children.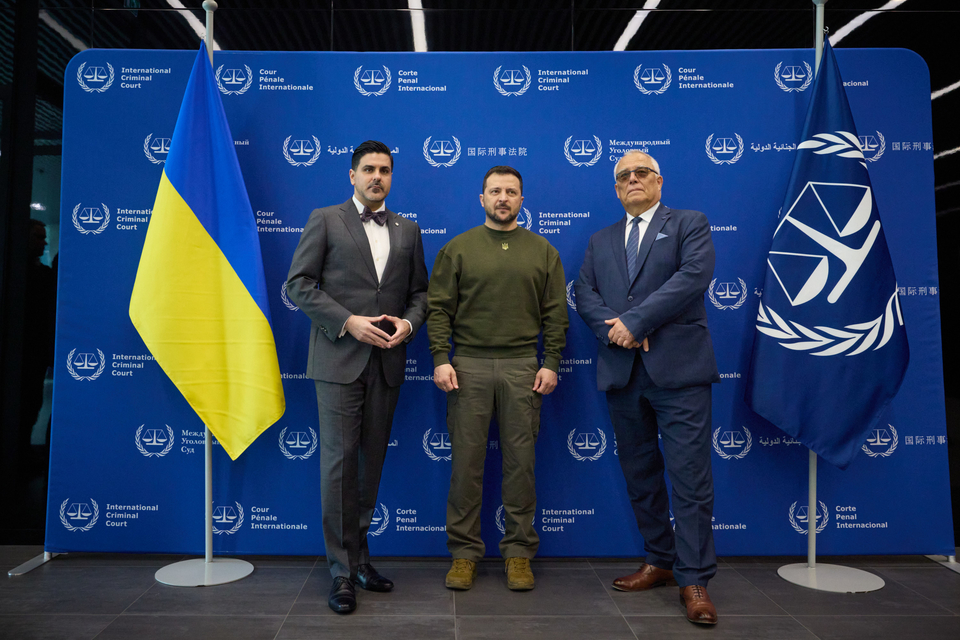 "These crimes require special, priority attention. We must increase pressure on Russia to stop mass deportations and create a universal mechanism to protect children," the head of state emphasized.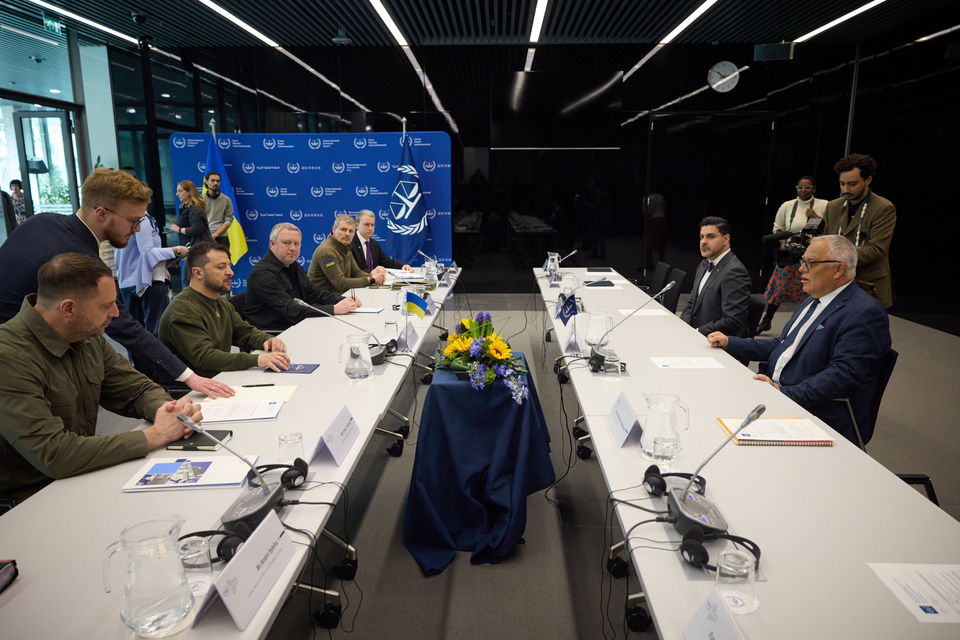 Zelensky "especially noted" the level of cooperation between the ICC and national law enforcement agencies and assured that Ukraine has done and will do everything necessary to investigate and prosecute within national jurisdiction the mass atrocities committed by Russia during this war, as well as to establish effective cooperation with the ICC.
According to him, it is important to open a branch of the ICC Prosecutor's Office in Kyiv in the near future, which will further strengthen the relevant interaction.
Zelensky separately raised the issue of the importance of the comprehensive work of our state, which is being carried out to create institutional frameworks for bringing to justice those responsible for the crime of aggression against Ukraine.
As Ukrinform reported earlier, President Volodymyr Zelensky is on an official visit to the Netherlands on Thursday.