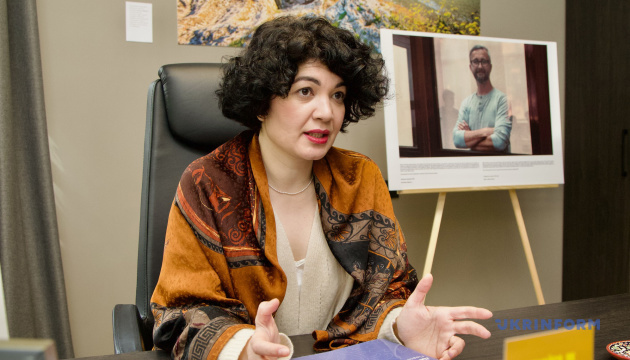 Russians who illegally arrived in Crimea will be expelled according to individual decisions - Tasheva
International law does not provide for collective expulsion, so the Russians who illegally arrived in Crimea after its occupation will be expelled according to individual decisions.
Tamila Tasheva, the Ukrainian president's permanent representative in the Autonomous Republic of Crimea, said this in an interview with Ukrinform.
"All Russian citizens are, in fact, colonizers, because they came to the occupied territory to change its demographic composition. They are complicit in the crime. And we will expel them if they do not leave before the liberation of the territory. International law does not provide for collective expulsions - collective deportation is prohibited. Therefore, individual decisions will be made in relation to them," she said.
She said the issue concerns Russian citizens who illegally came to Ukrainian territory after 2014.
"We recognize all Ukrainian citizens in Crimea who have become victims of forced passportization as citizens of Ukraine in accordance with our legislation. This is very important, because Russian propaganda spreads outright lies, saying that residents of Crimea will be expelled from Crimea. Therefore, I emphasize that only Russian citizens who have violated the terms of entry must leave the peninsula," Tasheva added.
According to her, after leaving Ukraine, they will be able to submit a request for residence to the Ukrainian migration authorities. Certain categories will be able to obtain permits for residence in Ukraine.
"This will apply, for example, to representatives of the indigenous people who are repatriates. These are thousands of people who started the procedure for obtaining Ukrainian citizenship in 2014 and did not have time to do so. It can also, for example, apply to lawyers of political prisoners, relatives of illegally imprisoned people, and a limited category of people who have helped and supported Ukraine all the time," Tasheva said.
Ukrainian President Volodymyr Zelensky said earlier that the Russians would flee from Crimea when Ukraine's defense forces reach the administrative border with the peninsula.