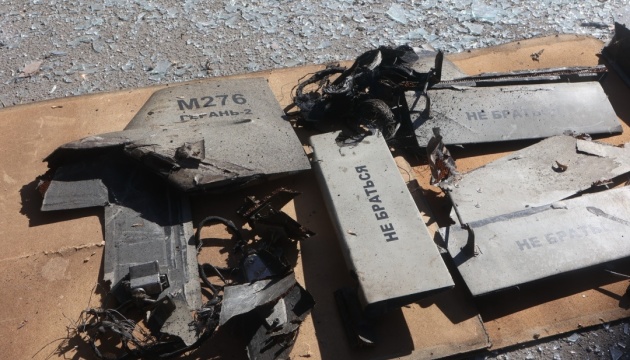 All incoming Shahed kamikaze drones downed around Kyiv
Overnight Wednesday, Ukraine's air defense forces downed all kamikaze drones launched at Kyiv.
That's according to Serhii Popko, head of the Kyiv City Military Administration, Ukrinform reports.
"The enemy once again attacked the capital of Ukraine from the air. The third barrage in the last six days! This time Kyiv was attacked by drones only. According to tentative reports, the russicts, as usual, employed Iranian-made Shahed UAVs. The enemy tactics remain traditional and unchanged – with the onset of the dark, the terrorist state launched the barrage from various areas," official wrote on Telegram.
According to preliminary information, all enemy targets were detected and shot down in the airspace around the capital.
According to Popko, no casualties or destruction have been reported so far. Incoming reports from the ground are still being verified.
"Sincere thanks to our air defense forces for their excellent, professional service! You once again saved the lives of Kyiv residents and the municipal infrastructure! Glory to Ukraine!" Serhii Popko concluded.
As reported, an air raid alert went off in the capital and a number of regions overnight Wednesday due to the Russian drone attack.