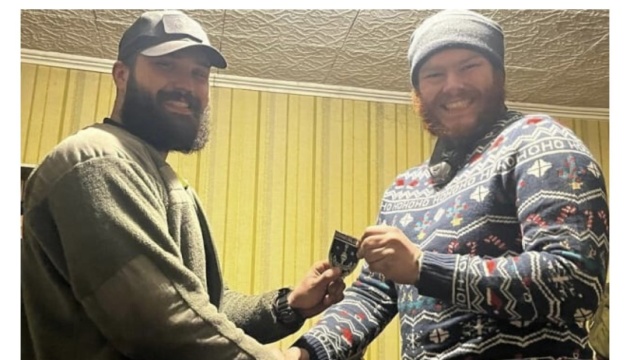 Two Canadian volunteer soldiers killed in battle for Bakhmut
Two Canadian volunteer soldiers have been killed in battles for Bakhmut. They were both serving with Ukraine's International Legion.
"Kyle Porter, 27, of Calgary, and Cole Zelenco, 21, of St. Catharines, Ont., were both serving with Ukraine's International Legion, which was attached to the 92nd Mechanised Brigade," CBC News reports.
It is noted that on the evening of April 26, the two Canadians were part of a larger group of soldiers tasked with holding an important supply route into Bakhmut. They came under intense artillery fire from Russian troops.
"Porter, Zelenco and at least three other Ukrainian soldiers sought shelter in a reinforced bunker, but the bunker took a direct hit. All were killed," their commanding officer told CBC News.
According to the publication, Porter and Zelenco had previously served in the Canadian Armed Forces but had left the army before joining Ukraine's International Legion. "Their commander said the two had become close friends," the report says.
Zelenco's body was recovered from the battlefield and is now in Kharkiv, while Porter's body was not immediately recovered but his commander indicated members of his unit were hoping to do so shortly.
As a reminder, according to unofficial data, five Canadians have been killed in action in Ukraine.
Photo: cbc.ca