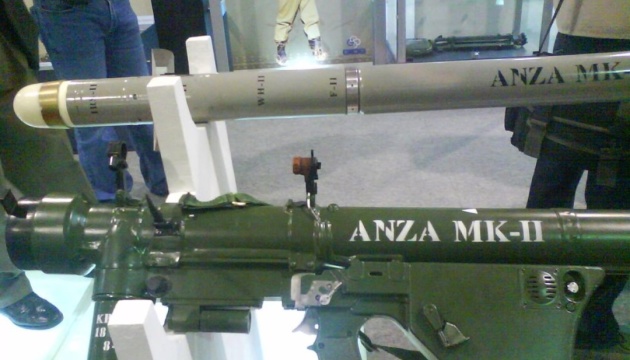 Ukraine to receive Pakistan-made Anza Mark-II MANPADS - media
Pakistan is preparing to provide Ukraine with Anza Mark-II man-portable air-defense systems of its own production.
This is said in a report published on mil.in.ua with reference to The Economic Times, Ukrinform reports.
According to the report, Pakistan's air defense equipment will be delivered through Poland.
The publication notes that Poland in February signed a memorandum of understanding with the Pakistani side on the supply of defense equipment to Kyiv.
Poland's PHU Lechmar LLC will act as an intermediary buyer, while Canada-based Tradent Global Solutions will act as an intermediary consultant.
In addition, Pakistan is in the process of exporting Anza Mark-II MANPADS to Poland for transfer to Kyiv.
For reference: the Anza is a series of shoulder-fired, man-portable surface-to-air missiles produced by Pakistan. The Anza is used for short-range air defense. The Anza MK-1, Anza MK-2, and Anza MK-3 missile have a fire range of 4, 5, and 6 km, respectively.