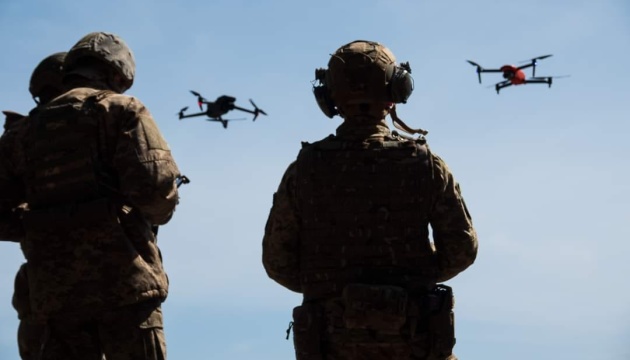 Ukraine Army CinC shows work of artillery scouts on front lines
The Commander-in-Chief of the Armed Forces of Ukraine, Valerii Zaluzhnyi, has shown the work of artillery intelligence units resisting the enemy around the clock along the entire front line.
He published a video of their work on Telegram, according to Ukrinform.
"In effective cooperation with other units of the Armed Forces of Ukraine, artillery intelligence officers turn enemy equipment into scrap metal," Zaluzhnyi said.
Sharlotta, crew commander of the Furia unmanned aerial reconnaissance and artillery fire adjustment system, said in the video that their job is target detection, adjustment and destruction.
"We can fly both during the day and at night. It all depends on the weather and enemy EW. We can fulfill any task that the command sets to us," she said.
According to her, daily work, constant analysis of completed tasks and exchange of experience with other aerial intelligence officers raise the unit's professional level, which, in turn, allows it to work effectively and destroy the occupiers. "The best emotions are when the target is hit," Sharlotta said.