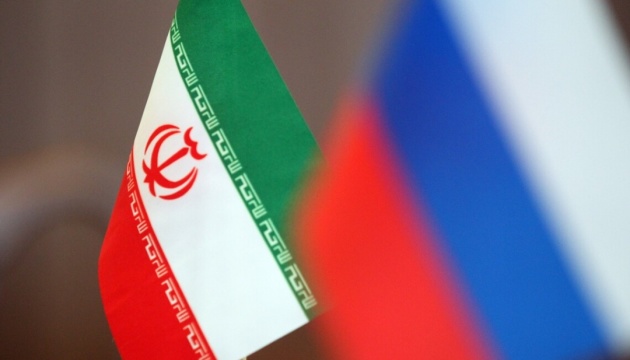 Iran ships hundreds of thousands of artillery shells to Russia across Caspian Sea - WSJ
Iran has established a route across the Caspian Sea for the supply of large quantities of ammunition to Russia for its war against Ukraine.
That's according to The Wall Street Journal, which refers to documents and officials, an Ukrinform correspondent reports.
"Russian ships are ferrying large quantities of Iranian artillery shells and other ammunition across the Caspian Sea to resupply troops fighting in Ukraine, Middle East officials said," the article reads.
It adds that this poses "a growing challenge for the U.S. and its allies as they try to disrupt cooperation between Moscow and Tehran."
"Over the past six months, cargo ships have carried more than 300,000 artillery shells and a million rounds of ammunition from Iran to Russia," WSJ wrote.
Officials in the Middle East said the most recent weapons shipment known to have crossed the Caspian Sea to Russia left Iran in early March aboard the Rasul Gamzatov, a 460-foot-long Russian cargo ship. The ship carried 1,000 containers with 2,000 artillery shells, the officials said, a previously unreported shipment.
The news outlet says that intelligence about the shipments has been shared with the U.S.