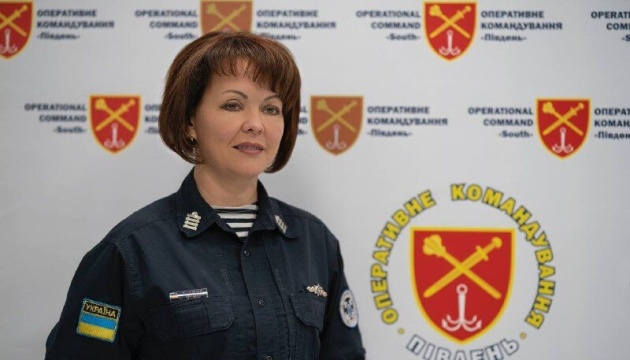 Military spox says Ukrainian forces showing 'powerful results of combat work' in Kherson region
Ukraine's defense forces have demonstrated "quite powerful results of combat work" on the southern axis in the past three days, with Ukrainian defenders destroying some 13 to 20 pieces of the occupiers' equipment every day.
Natalia Humeniuk, the spokeswoman for Ukraine's southern defense forces, said this on national television, according to Ukrinform.
She said that Ukraine's defense forces are clearing the front line on the east (left) bank of the Dnipro River in a counter-battery mode. The Ukrainian military destroys Russian artillery pieces, tanks, armored vehicles and air defense systems, Humeniuk said.