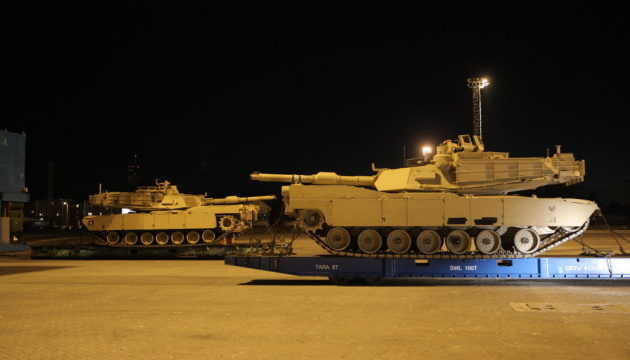 Pentagon to hand over Abrams tanks to Ukraine before 2024
The Abrams M1 tanks, which the United States will soon send to Germany, will be used only for the training of Ukrainian units in Grafenwoehr and will be different from the battle tanks that will be handed over to Ukraine separately.
Defense Department Spokesman Brigadier General Pat Ryder said this at a briefing on Monday, April 24, according to an Ukrinform correspondent.
"These tanks [that will be sent to Germany] will be for training purposes only. These will not be the refurbished tanks that eventually go to Ukraine," Ryder said.
According to him, the training tanks are coming from the active Army stocks but from other sources within the inventory, which will help expedite the preparation and transfer of the refurbished tanks to Ukraine.
He also noted that the refurbished tanks are being produced to Ukraine's specifications and will be used in actual combat.
Ryder also expressed the expectation that the final training of Ukrainian Armed Forces personnel on American tanks, as well as the delivery of the refurnished Abrams M1 combat tanks to Ukraine, would take place before the end of the year.
Gen. Mark Milley, the chairman of the Joint Chiefs of Staff, said after the 11th meeting of the Ukraine Defense Contact Group that Ukraine's military would begin training on Abrams tanks in a couple of weeks.