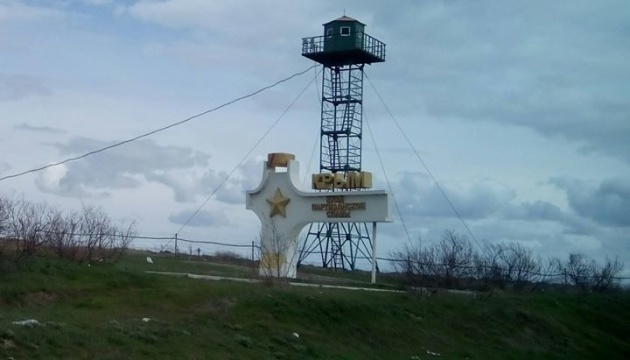 If Crimea is last piece of land retaken from Russia, this will be end of war - Budanov
If the Crimean peninsula is the last swath of land to be recaptured from Russia, it will be the end of the war with this country.
Kyrylo Budanov, the head of the Main Intelligence Directorate of Ukraine's Ministry of Defense, said this in an interview with RBC-Ukraine, according to Ukrinform.
"If Crimea is the last to be taken [from Russia], this will be the end. If Crimea is taken first and Donbas is not taken yet, then this is not the end. There is only one way to end this war - by returning the borders in any form, but our borders of 1991. It is impossible and unrealistic to end this war without solving territorial problems," he said.
In his opinion, Ukraine will never give up any part of its territories.
Budanov said that Ukraine reaching its borders of 1991 is a completely achievable task this year.
Separately, he said that there would be no nuclear strike if the Ukrainian Armed Forces enter Crimea.
When asked what kind of reaction the entry of Ukrainian troops into Crimea might cause in Russia, particularly its military and political leadership, he specified that it would be painful for them, but bearable.
Budanov noted that the Russian propaganda machine showed itself as effectively as possible during the loss of Kherson.
"They showed the loss of Kherson - and it was the biggest achievement of the so-called 'special military operation' – just as an everyday matter. Moreover, they showed this so that it was, in principle, a good thing for them. That is, they have already worked out everything. They already have the models of how to cover the news during the events in Crimea, they are well known to us", Budanov said.
According to him, in the case of Crimea, as with the loss of Kherson, this loss will be a "forced step" for the Russians and "in general, almost happiness."
"Believe me, the propaganda machine there works like a model, it really is a model. They 'fool' their population like no one else in the world can do," he said.