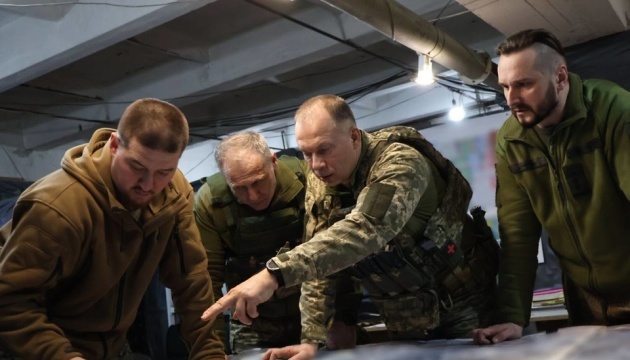 Syrskyi: Ukrainian forces continue to hold strategic positions in Bakhmut
On the evening of April 23, Ukrainian Ground Forces Commander, Colonel-General Oleksandr Syrskyi, spoke about his visit to the Bakhmut sector where he traveled along the contact line and met with the commanders.
He said this in a post on his Telegram channel, Ukrinform reports.
Syrsky said he had visited the units holding the entire Bakhmut front.
"Here we work together with commanders and soldiers to plan operations, assaults and defenses, monitoring the situation directly on the ground," he wrote.
According to the general, it is important for him to be side by side with the defenders of Bakhmut at such a time.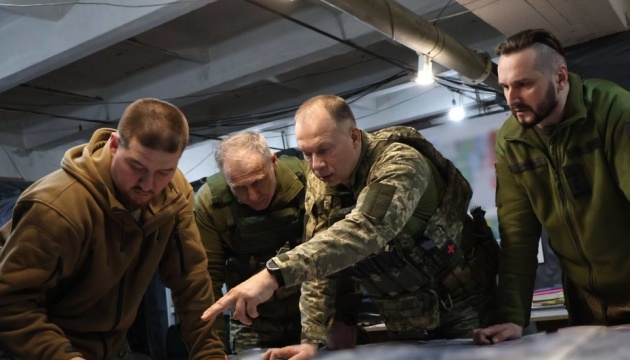 "We hit the enemy, often unexpectedly for him, and continue to hold strategic positions. Soldiers who carry out active assault operations to seize Russian positions receive incentives and rewards. Everyone here is a hero. The Russians are suffering heavy losses, we are destroying their personnel and offensive potential," Syrskyi said.