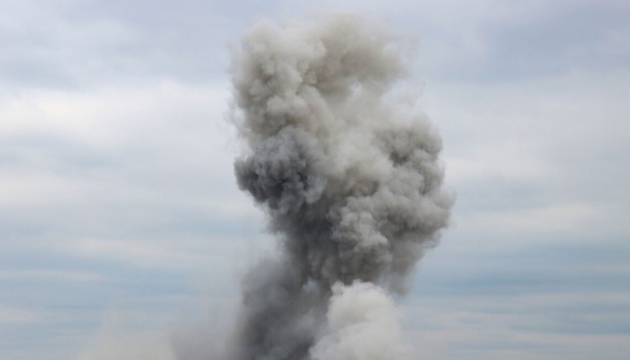 Russian forces shell Kharkiv, using S-300 missiles
On the evening of Saturday, April 22, the Russian army shelled Kharkiv region, where five hits were reported.
This was announced by Mayor Ihor Terekhov via Telegram, Ukrinform reports.
"Kharkiv is under fire," wrote Terekhov.
An air raid alert went off across the city and region.
The head of the Kharkiv Regional Military Administration, Oleh Syniehubov, told the residents that the invaders were striking again, and urged people to shelter and not to ignore the air raid sirens.
The regional police asked citizens to report all hits to the 102 hotline.
The administration later reported that the enemy employed S300 missiles in the latest attack.
"Unfortunately, one of the enemy missiles hit a residential neighborhood in the village of Kotliary in the Kharkiv district. Rescuers and emergency services scrambled to the scene. Details are are yet to be reported. In Kharkiv, a civilian infrastructure object was hit. Rescuers are putting out a large-scale fire. Tentatively, at least five hits were recorded in the city and region," Syniehubov wrote in an update.