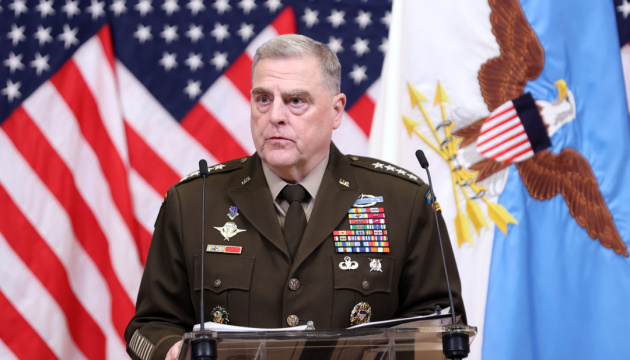 Another 65 Ukrainians complete Patriot training - Milley
Another 65 Ukrainian military personnel have completed training on Patriot anti-aircraft missile systems.
The U.S. Chairman of the Joint Chiefs of Staff Mark Milley said this in Germany, an Ukrinform correspondent reports.
"Another 8800 - almost 9000 - have completed training and returned to Ukraine. And there are 65 Ukrainian who completed training on Patriot missile systems just recently," the Chairman of the Joint Chiefs of Staff said.
Milley added that currently, 2,500 Ukrainian servicemen are training in Germany. "This coalition will continue to provide vital training and additional capabilities for air defence and manoeuvre to enable Ukraine's ongoing fight," the General emphasized.
As reported earlier, a regular meeting of the Contact Group on Ukraine's Defense in the Ramstein format attended by more than 50 countries, including NATO allies and representatives of partner countries, was held in Germany. The Group is the main platform for coordinating the military capabilities that NATO Allies and the international community provide to Ukraine to counter Russian aggression.