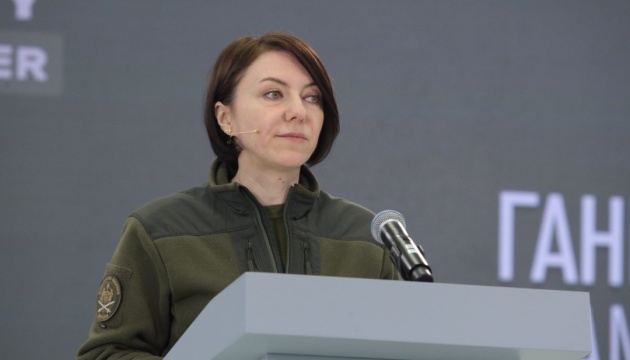 Russia spins another fake about Bakhmut to undermine trust in Ukraine's military command
Deputy Minister of Defense Hanna Maliar reports that today, a Russian psyop once again focused on the topic of Bakhmut and are running the same narrative – claiming that the Ukrainian military command does not spare the lives of their soldiers.
The deputy minister wrote about this on Telegram, Ukrinform reports
Maliar noted that this was not the first time "when the Russians take our texts penned about them and pass them off as their own. The purpose of such Russian spins is to undermine confidence in the decisions of our military command and provoke discontent among the Ukrainians."
According to the senior official, numbers and facts speak for themselves. Russian losses in Bakhmut are times higher. There are days when the ratio reaches 1 to 10.
"Those who give orders to invade our land and who have focused their greatest efforts on Bakhmut to take control of the town at any cost don't spare their people. Instead, we defend, and we stop the enemy from advancing deeper into the territory. Unfortunately, this is war, and defense is impossible without losses," she emphasized.
Maliar emphasized that saving the lives of Ukrainian soldiers is a priority of the military command, which is how the military has repeatedly explained the decisions made through public communications.
As reported, earlier the Ministry of Defense of Ukraine denied the claims that mobilized soldiers who had not undergone military training were immediately sent to the front lines. Also, the ministry claims that the military draft notices would not be issued via the application for government e-services, Diia.