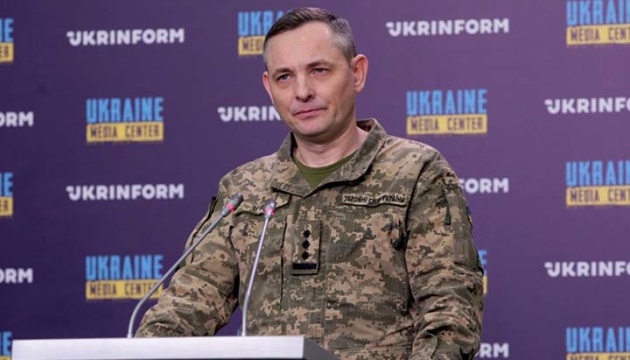 Air Force spox explains why Ukraine cannot shoot down all Russian guided aerial bombs
Enemy guided bombs can theoretically be shot down by anti-aircraft missiles, but this could deplete Ukrainian supplies and leave Ukrainian skies defenseless against Russian cruise missiles, aircraft, and helicopters.
"It is clear that a bomb that flies by inertia, dropped from an aircraft from a big height, it has wings, it flies, it could also be shot down. But where to get so many means? The stocks are not infinite. To shoot down a bomb, we need an anti-aircraft missile, the kind that is used to shoot down enemy cruise missiles, aircraft, etc.," Yuriy Ihnat, Spokesperson for the Air Force of the Armed Forces of Ukraine said during the national news telethon.
According to Ihnat, the enemy fires about 20 missiles every day.
"If we now calculate how many missiles will be needed because more than one missile is needed [to down a bomb], it is not so easy to hit a bomb, then there is a threat that we simply will not have enough weapons to oppose the Russian Federation inside the country," Ihnat emphasized.
He noted that the main task of the Air Force is to prevent Russian warplanes and helicopters from appearing in the Ukrainian sky.
"If they appear and already drop free-fall bombs, then, believe me, the apocalypse will be many times greater if this happens. Therefore, the Air Force must provide anti-aircraft missile, fighter cover of the airspace," Ihnat explained.
The Air Force spokesman noted that in order to combat Russian aviation, Ukraine needs modern F-16 aircraft and Western systems, in particular, NASAMS, Iris-T, as well as Patriot and SAMP/T, which, according to him, will arrive in Ukraine soon.
As reported, the Russian invaders use guided aerial bombs along the entire front line in Ukraine.