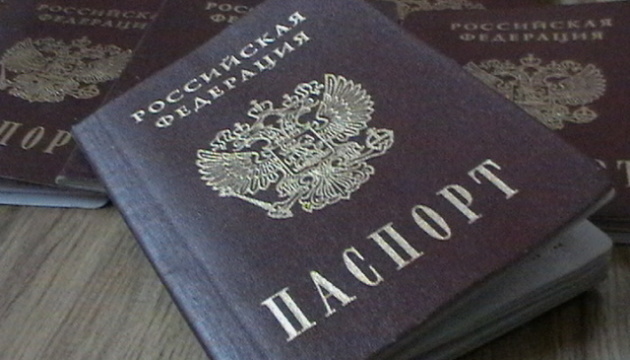 Russians intensify forced passportization in captured territories of Kherson region
In the captured territory of Kherson region, the invaders exert intense pressure on the local population to make them obtain Russian passports.
"The passportization is currently ongoing, the pressure is increasing. The occupiers actually forced the collaborators to speed up passportization. In their opinion, it should have happened before the new year. In fact, passportization, which the occupiers announced, failed. Therefore, the collaborators began to curry favor and exert intense pressure on people," Serhiy Khlan, a member of the Kherson Regional Council said during a briefing at the Media Center Ukraine – Ukrinform on April 7.
According to him, the local population is intimidated and told that their property will be confiscated if they do not get a Russian passport and re-register the property. This also applies to motor vehicles which must be re-registered, Khlan said, adding that people are told that their cars, land shares, land plots and all private property in general will be confiscated if they do not get Russian passports and re-register property according to Russian laws.
As reported, people in the captured territory of Kherson region do not take Russian passports despite threats and promises of the aggressors.