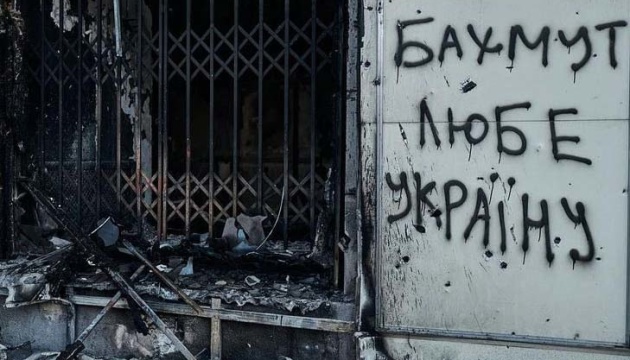 Key supply route for Ukrainian army near Bakhmut likely threatened – UK intelligence
A key supply route for the Ukrainian Armed Forces to the west of the city of Bakhmut in the Donetsk region is likely severely threatened.
The UK Defense Ministry said this in a new intelligence update published on Twitter, according to Ukrinform.
In recent days, Russian forces have regained some momentum in the battle for Bakhmut. Since late March 2023 their advance had largely stalled.
According to intelligence, Russia has made further gains and has now highly likely advanced into the town center, and has seized the west bank of the Bakhmutka River. Ukraine's key 0506 supply route to the west of the town is likely severely threatened.
Russian regular forces, likely including airborne troops, have probably reinforced the area, and Russia is again using artillery more effectively in the sector.
"There is realistic possibility that, locally, Wagner and Russian MoD commanders have paused their ongoing feud and improved co-operation," the update reads.