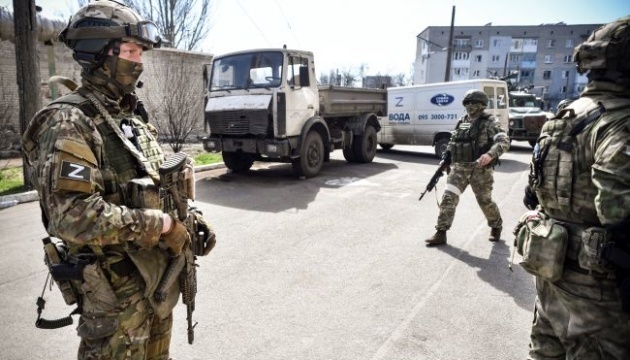 Invaders bringing prosecutors from Russia to Luhansk region
Russian invaders are bringing prosecutors from Russia to the temporarily occupied territories of the Luhansk region.
The Luhansk regional military administration announced this on Facebook, according to Ukrinform.
In late May, the Russians will try to organize preliminary voting in the so-called "LPR" before the September "elections."
The invaders deprived a significant number of settlements, including large towns, of internet and mobile communications. However, the residents who remained there were offered to take part in "non-expression of will, including online," the report said.
"It has been announced that the Russians are planning to bring an additional batch of prosecutors to the lands they have captured. Those interested are promised double salary for service in the temporarily occupied territory. Trust in local traitors has decreased," the report said.
In addition, the regional administration added, since one of Russia's sanctioned banks became a monopolist in the temporarily seized territory, long queues of people wishing to receive money formed near its branches.
"The system is not coping, and there is not enough money. After several months of abusing people, the financial institution announced that they will try to resolve the issue with queues in another month," the administration said.
Photo: Getty Images