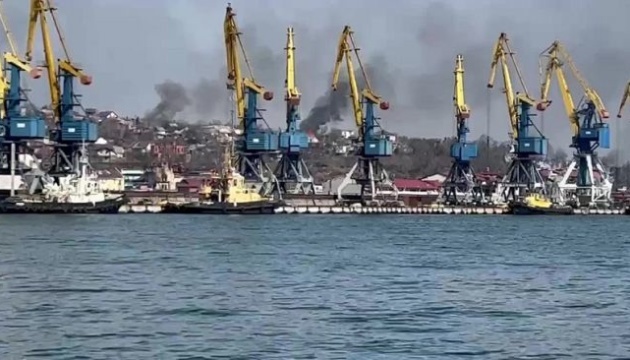 Heavy artillery blasts heard at Mariupol Port – Andriushchenko
Heavy artillery blasts and machine-gun bursts have been heard at Mariupol Port.
The relevant statement was made by Advisor to Mariupol Mayor Petro Andriushchenko on Telegram, an Ukrinform correspondent reports.
"Mariupol Port right now. Heavy artillery blasts. These are not explosions, but the work of artillery in close proximity to residential areas at the port," Andriushchenko wrote.
In his words, six months ago, this area was used by the Kadyrovites for training purposes. What is happening there at the moment is yet to be checked.
A reminder that Russian armed aggression caused one of the largest humanitarian catastrophes in the city of Mariupol. Russian attacks destroyed 90% of the city. Over 100,000 residents are remaining there now.
Video: Petro Andriushchenko, Telegram