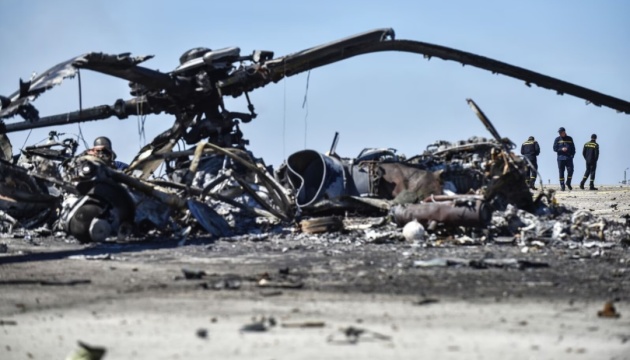 Hostomel's liberation: How AFU decimated elite Russian paratroopers a year ago
A year ago, the Armed Forces of Ukraine defeated an elite Russian landing force unit in the Kyiv region's Hostomel.
The relevant statement was made by Head of the Office of the President of Ukraine Andriy Yermak on Telegram, having posted a video dedicated to the anniversary of liberating the city of Hostomel and the Kyiv region from Russian invaders, an Ukrinform correspondent reports.
According to Yermak, Vasylkiv and Hostomel were viewed by Russians as the gateway to the capital. Russian troops were planning to seize the airfields, so that later transport aircraft loaded with heavy equipment could have landed there. But, Ukrainian warriors disrupted the enemy's plans.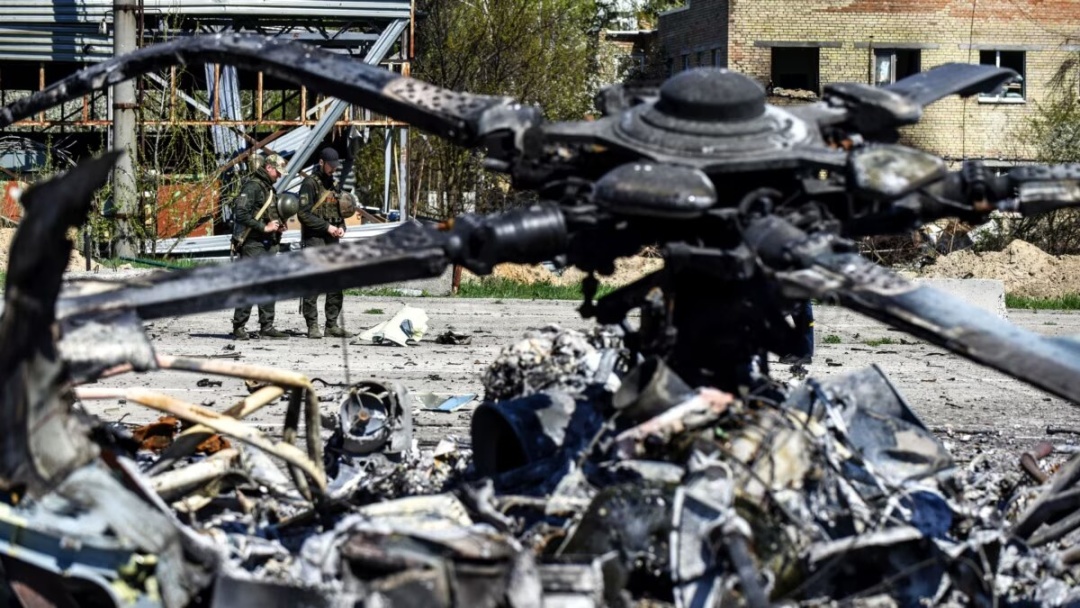 Photo: EPA-EFE
"Fierce battles for Hostomel became a separate page of this war. It is located 10 kilometers away from Ukraine's capital city. It was attacked by dozens of helicopters with elite Russian paratroopers, who were initially opposed by the conscripts of the National Guard. Subsequently, the enemy's elite landing forces were decimated by our special forces and the Defense Forces," Yermak noted.
A reminder that, in the evening of April 2, 2022, the Ukrainian Defense Ministry announced that Ukrainian forces had liberated the Kyiv region from Russian invaders. The remaining enemy units were driven out of Bucha, Hostomel and Borodianka.
Video: Andriy Yermak, Telegram