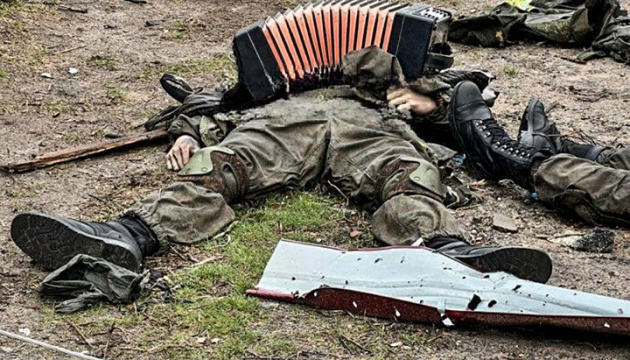 Russia's military death toll in Ukraine climbs to 174,550
Ukraine's defense forces eliminated about 174,550 Russian soldiers between February 24, 2022, and April 2, 2023, including 560 in the past day alone.
The General Staff of the Armed Forces of Ukraine said this in a post on Facebook.
Ukrainian defenders also destroyed 3,618 Russian main battle tanks (including two tanks in the past day), 6,986 armored combat vehicles (+5), 2,687 artillery systems (+4), and 527 multiple launch rocket systems. The enemy also lost 279 anti-aircraft warfare systems, 306 warplanes, 291 helicopters, 2,249 tactical unmanned aerial vehicles (+1), 911 cruise missiles, 18 warships/boats, 5,537 vehicles and fuel trucks (+9), and 296 pieces of specialized equipment.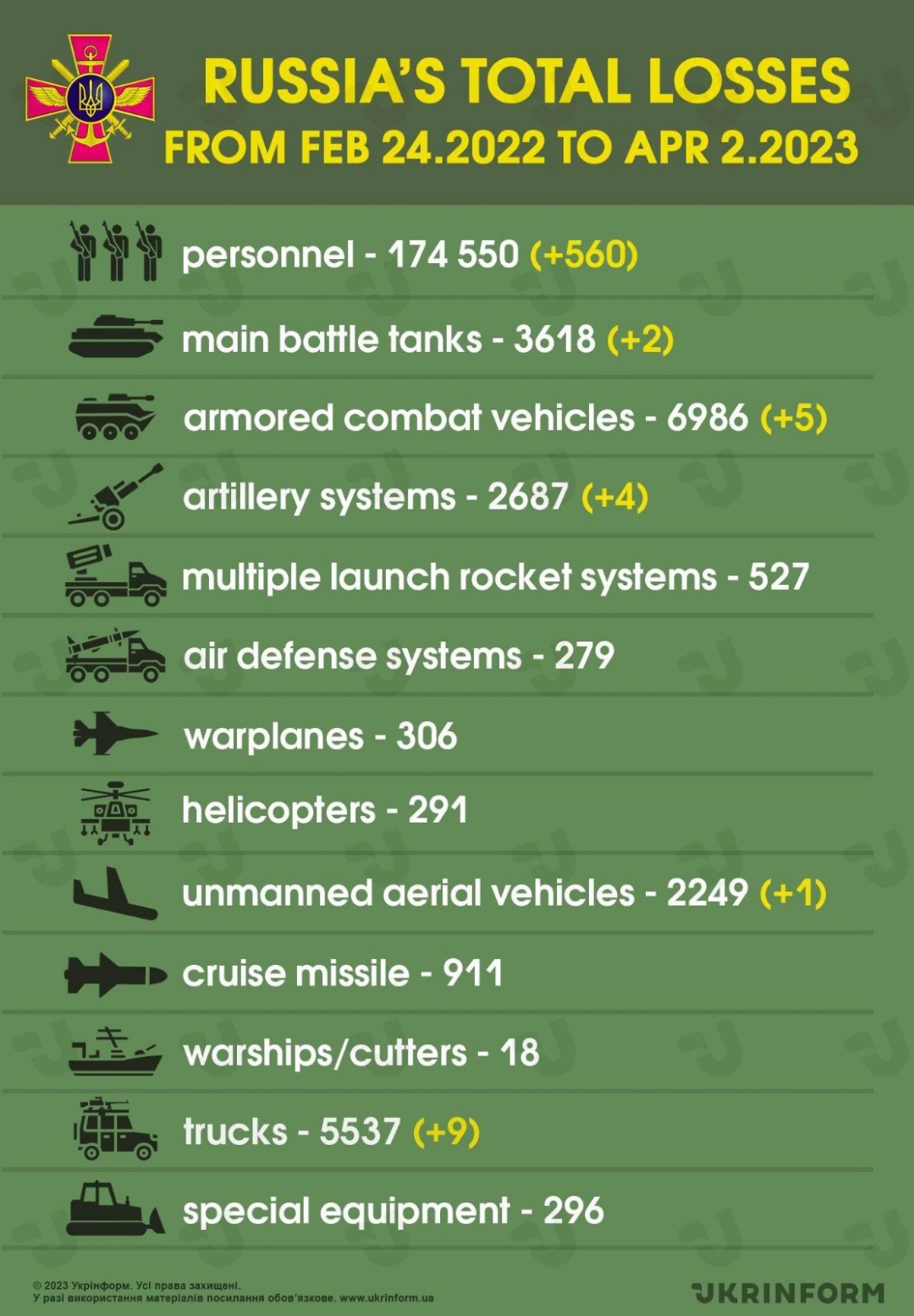 The latest data on enemy losses are being verified.