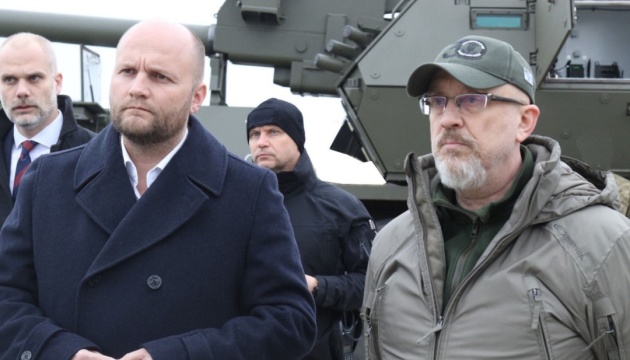 Ukrainian, Slovak defense ministers discuss operation of artillery systems
Ukrainian Defense Minister Oleksii Reznikov and his Slovak counterpart Jaroslav Nad have held a meeting to discuss the operation and modernization of artillery systems being provided by Slovakia.
That's according to the Ukrainian Defense Ministry, Ukrinform reports.
During the meeting, Reznikov and Nad discussed the operation of artillery weapons and its modernization taking into account the experience of combat operations, the training of Ukrainian soldiers and the expansion of training programs for various military specialties.
Reznikov thanked the government, the people of Slovakia, and the defense minister personally for the military assistance provided to the Ukrainian Armed Forces, including MiG-29 fighter jets that will protect the Ukrainian airspace.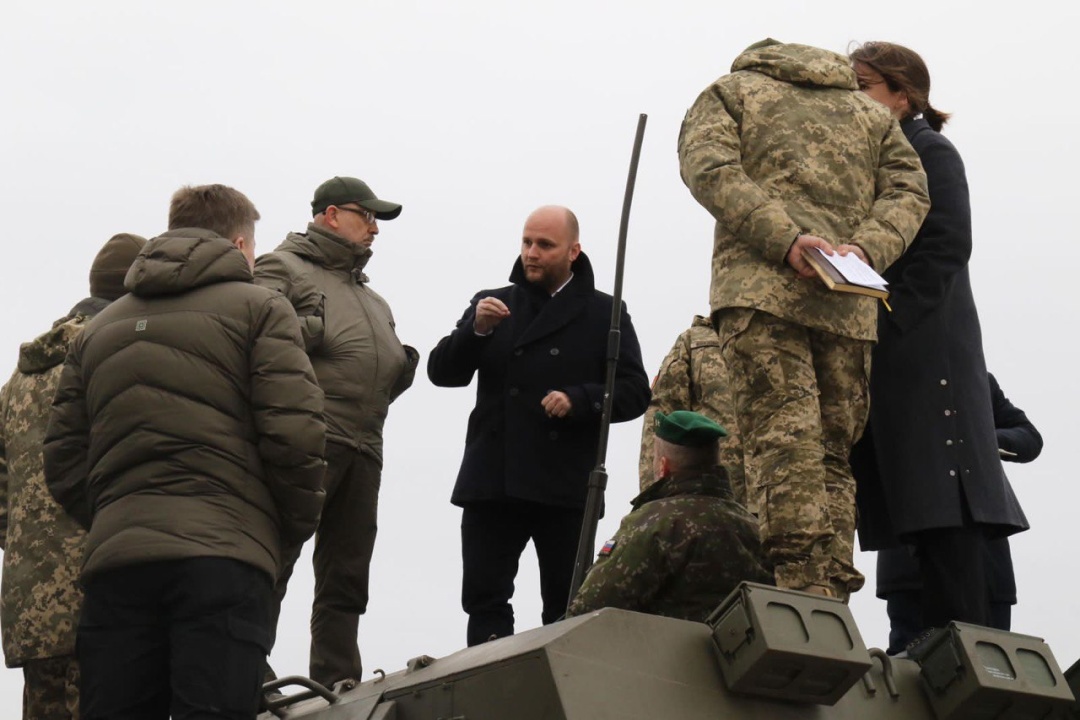 "The Slovak Republic is one of the friendly countries and our neighbors that sincerely help Ukraine and respect our sovereignty. We remember all the good deeds from the first days of full-scale armed aggression. Another area is also important to us now -- the exploitation and modernization of artillery weapons being provided by Slovakia. The priorities include the training of our soldiers and the expansion of training programs. We appreciate the military assistance being provided to us by the people of the Slovak Republic so that Ukraine could hold and win this war," Reznikov said.
Reznikov and Nad also spoke to service members of the Ukrainian Armed Forces. The representatives of the foreign delegation heard firsthand about the experience of the Ukrainian army using Western weapons, including Slovak-made weapons, in combat conditions.
Nad expressed his admiration for the Ukrainian military and noted their heroism, courage and true fighting spirit.
"The Slovak Republic supports the Ukrainian army as much as it is possible today. As the Minister of Defense, I will make every effort to improve the artillery systems, because we are also studying the information provided by you from the war fronts. It is true that the battlefield is the best test. I wish all Ukrainian soldiers strength, courage and I believe that Ukraine will win, because you are fighting for the truth, your native country, your homes and loved ones. The whole world stands with you - courageous Ukrainians. And we, the Slovaks, will do everything to speed up Ukraine's victory," Nad said.
Earlier, Ukrainian Prime Minister Denys Shmyhal thanked Slovak Prime Minister Eduard Heger for the decision to transfer MiG-29 fighter aircraft to Ukraine.