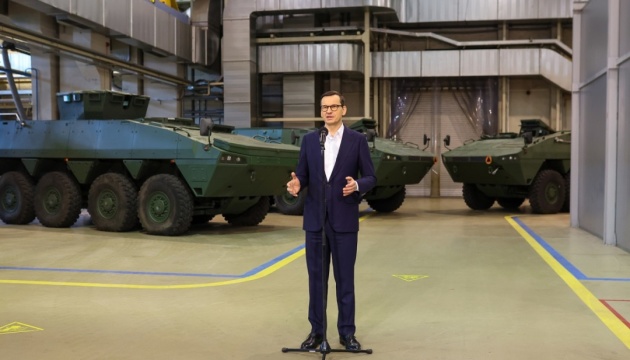 Ukraine orders 100 Rosomak armored personnel carriers from Poland
Ukraine will purchase 100 Polish-made Rosomak wheeled armored personnel carriers for the Ukrainian army.
Polish Prime Minister Mateusz Morawiecki said this at the plant producing these APCs in Siemianowice Slaskie, according to Polskie Radio.
"I have brought an order that I received yesterday from Ukrainian Prime Minister Denys Shmyhal for 100 Rosomaks that will be produced here," Morawiecki said.
He added that the armored vehicles would be bought using EU and U.S. funds.
In his opinion, Rosomak armored personnel carriers, like Krab howitzers, are becoming a national export brand of the Polish arms industry, with Poland currently negotiating their sale with other countries. Morawiecki said this equipment, along with the Krab, "is the pride of the Polish defense industry."
According to him, the plant in Siemianowice Slaskie can produce about 100 Rosomaks per year.
Photo: PAP/Zbigniew Meissner