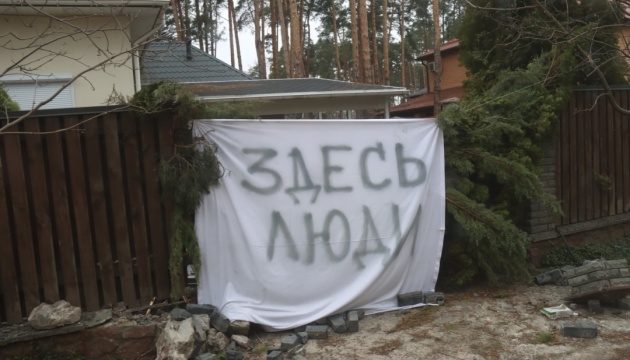 Bucha may be venue of trial for Russian war criminals - Shmyhal
Bucha should be considered as a venue of trial for Russian war criminals, because the whole essence of Putin's regime was revealed in this Kyiv suburb.
Ukrainian Prime Minister Denys Shmyhal said this in a Telegram post, according to Ukrinform.
During the Bucha summit on holding Russia accountable, Shmyhal said: "The aggressor must pay for the evil it committed. It must pay with freedom, with funds, with the status of a pariah state."
According to him, this requires the creation of a Special International Tribunal that will try Russia's top political leadership.
"Even more sanctions, including on Russian nuclear energy and the import of diamonds. Confiscation of Russian assets, frozen in the West, and their transfer for the reconstruction of Ukraine," Shmyhal said.
"In 1945, when the Allies were choosing a venue for the trial of Nazism, they selected Nuremberg. Because criminal ideology was forged there. Bucha should also be considered as one of the options for the venue of the trial of war criminals. After all, the whole essence of Putin's regime and the Russian occupation was revealed here," he said.
Ukrinform reported earlier that 50 countries and international organizations had signed the Bucha Declaration on Russia's accountability for crimes committed in Ukraine.
The Russian invaders committed more than 9,000 war crimes in the Bucha district.