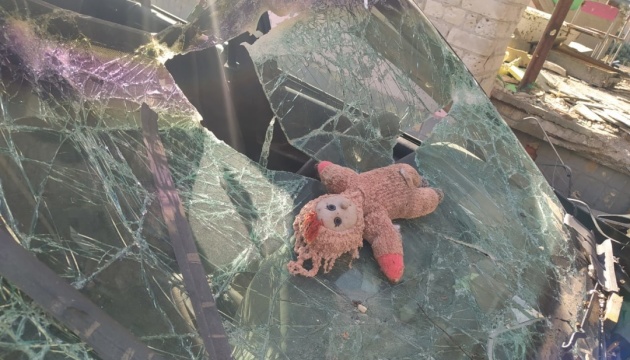 Russian army kills 467 children in Ukraine
Russian troops have already killed 467 children in Ukraine and injured 944 others.
Ukraine's Prosecutor General's Office said this in a post on the messaging app Telegram, Ukrinform reports.
"As of the morning of April 1, 2023, more than 1,411 children were affected in Ukraine as a result of Russia's full-scale armed aggression. According to official information from juvenile prosecutors, 467 children were killed and more than 944 sustained injuries of different degrees of severity," the post reads.
The figures are not final. Work is ongoing to determine them in areas of hostilities and the temporarily captured and liberated territories.
The most affected children were recorded in the Donetsk region - 448, Kharkiv region - 275, Kyiv region - 127, Kherson region - 94, Zaporizhzhia region - 88, Mykolaiv region - 85, Chernihiv region - 68, Luhansk region - 66, and Dnipropetrovsk region - 66.
On March 31, Russia's artillery shelling of the city of Avdiivka, Donetsk region, killed a five-month-old boy.
On March 28, a 13-year-old boy was injured in Russia's shelling of the village of Kolisnykivka, Kharkiv region.
Ukrinform reported earlier that Ukraine's Ministry of Reintegration of Temporarily Occupied Territories had confirmed data on almost 20,000 cases of deportation of Ukrainian children to Russia.