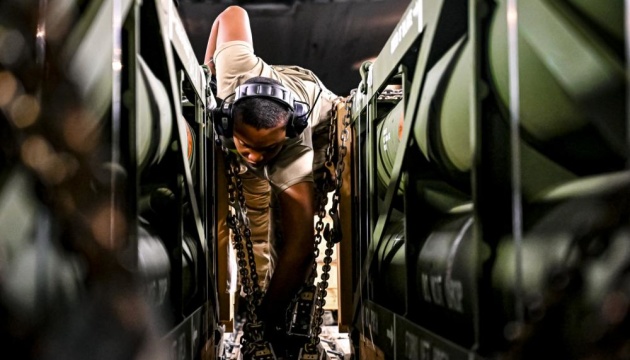 United States preparing new military aid package worth $2.6B for Ukraine – Reuters
The United States is preparing a new military aid package for Ukraine, totaling $2.6 billion, which may include air surveillance radars, anti-tank rockets and fuel trucks.
The relevant statement was made by Reuters, referring to three U.S. officials, an Ukrinform correspondent reports.
"A half a dozen types of munitions, including tank munitions, are also expected to be on the list of equipment that could be finalized over this weekend," the report states.
Additionally, the new military aid package may consist of precision aerial munitions, bridging equipment, recovery vehicles, and additional rounds for NASAMS air defenses.
According to the sources, the dollar amount and specific equipment in the package could change.
The aid was comprised of $2.1 billion in weapons aid coming from Ukraine Security Assistance Initiative (USAI) funding. The remaining $500 million was expected to come from Presidential Drawdown Authority funds.
A reminder that the United States has pledged more than $30 billion worth of security assistance to Ukraine since the Russian full-scale invasion started.