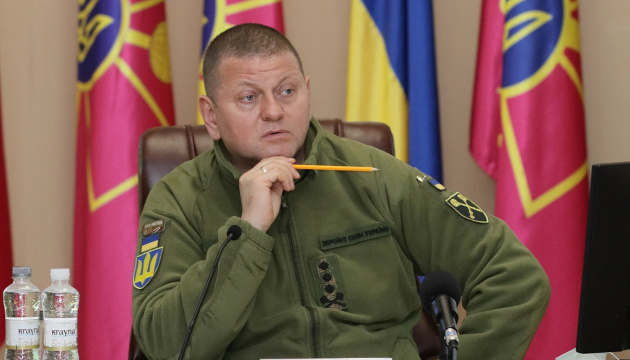 Ukraine needs F-16 fighter jets — Zaluzhnyi
Commander-in-Chief of the Armed Forces of Ukraine Valerii Zaluzhnyi has stated that Ukraine needs Western F-16 fighter jets.
"Ukraine needs F-16s," Zaluzhnyi said in a Telegram post, Ukrinform reports.
He also published a video showing the work of the Ukrainian Air Force during Russia's full-scale invasion.
In the video, the commander of the tactical aviation brigade, Oleksiy Maniushkin, emphasizes that the Soviet MiG-29 aircraft, which Ukrainian pilots are currently using, is obsolete. Instead, the F-16 can use the entire range of weapons in service with NATO countries.
"We are using some Western weapons such as HARM. It is an anti-radar missile, but its effectiveness will be much higher if we use it with the F-16," Maniushkin noted.
As Ukrinform reported, speaking at a hearing in the U.S. Senate Armed Forces Committee, the head of the Pentagon, Lloyd Austin, said that the Armed Forces of Ukraine may receive F-16 fourth-generation fighter jets in the future.
Photo: President's Office