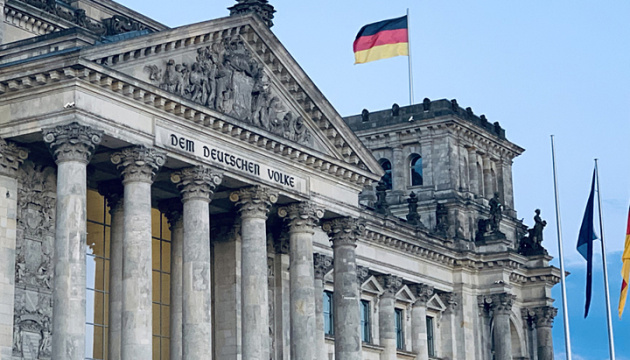 Germany approves another EUR 12B in military aid to Ukraine
The Budget Committee of the German Bundestag on Wednesday approved the government's proposal to allocate an additional EUR 12 billion in military assistance to Ukraine.
This was reported by Ukrinform's own correspondent in Germany.
The ministries of defense and foreign affairs insisted on increasing the aid volume.
The additional funding includes an allocation of EUR 3.24 billion euros before the end of 2023, as well as the opening of a credit line for the period between 2024 and 2032 worth approximately EUR 8.82 billion.
"Ukraine can use the money to procure weapons directly with the support of the federal government," explained the members of the budget committee Andreas Schwartz, Sebastian Schäfer, and Carsten Klein – all members of the ruling coalition.
Since the Russian invasion, the German government has allocated more than EUR 14.2 billion to support Ukraine, according to the Bundestag. In particular, about EUR 3 million went for buying weapons for the Armed Forces.
Germany is currently the main supplier of weapons to Ukraine in the EU.