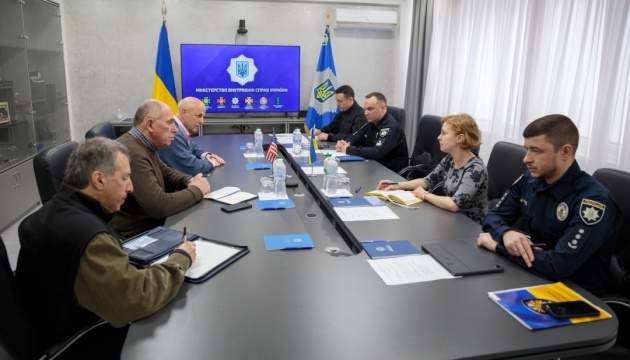 U.S.-donated DNA labs help Ukraine police identify bodies of war victims
Thanks to DNA laboratories, which the National Police received from the USA, identification of war victims has been reduced to 90 minutes.
Ivan Vyhivskyi, acting head of the National Police, announced this at a meeting with Chuck Wexler, chief of the U.S. Police Executive Research Forum, Ukrinform reports.
"Your support and assistance - in equipment, training, and joint inquiries - is extremely important to us. I would like to note that the ANDE DNA laboratories, which the National Police received from the USA, proved extremely effective. The time for identifying the bodies of those killed as a result of hostilities has been reduced to 90 minutes," said Vyhivskyi.
He emphasized that one of the priorities of police work is the documentation and investigation of war crimes committed by the Russian military. He thanked the American partners for the help they provide to Ukraine in general and the National Police in particular.
It is the use of the latest technologies for the collection, processing, and analysis of information that allows for forming a complete and objective evidence base for bringing Russian war criminals to justice.
At the same time, Vyhivskyi added that police officers not only conduct investigative actions, identify war criminals, but also actively participate in demining liberated territories.
"National Police bomb squads have already removed 204,000 munitions pieces and demined more than 19,000 hectares of territory. As a rule, this is de-occupied territory where the enemy used to be stationed: Kyiv, Kherson, Kharkiv regions, and other areas. After we expel the enemy from our land, this work will become even more intensive," the head of the National Police emphasized.
As Ukrinform reported earlier, as of March, law enforcers together with experts from the State Scientific Research Expert Forensic Center identified with the help of DNA bodies of about 3,000 Ukrainians killed by Russian invaders.