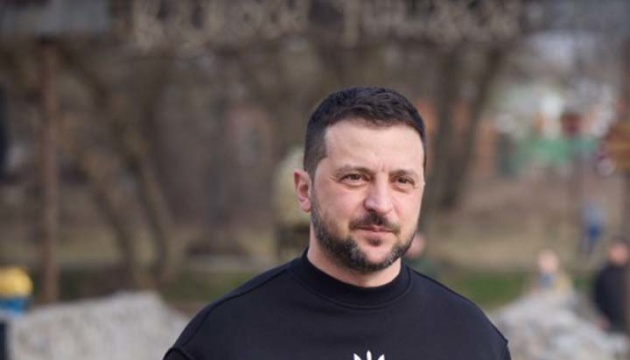 Zelensky arrives in Trostianets, Sumy region
President Volodymyr Zelensky of Ukraine visited the city of Trostianets in Sumy region, which had been liberated from Russian invaders a year ago.
That's according to the president's Telegram channel, Ukrinform reports.
"Ukrainians fought – Ukrainians are fighting! – for freedom as part of the Defense and Security Forces and simply on their streets, in their yards, in their fields. Right here, in the fight for such cities, for such towns. In the battle for our Trostyanets, other cities of the Sumy region, in the battle for the Kyiv region, Hostomel, in the battles for our Chernihiv region – our people proved that this occupier will be defeated by us, by our morale, by our Ukrainian character. Our people proved it, our warriors proved it.
"This is about our character – the Ukrainian character that won that spring and will surely win this war," Zelensky added.
A video was also published of the President's speech at the local railway station, which had been previously damaged by Russian invaders. At the site, Zelensky presented awards to a number of Ukrainian defenders.
As reported earlier, the city of Trostianets in Sumy region was captured by Russia's occupation forces on March 1, 2022. On March 26, Ukraine's Army liberated the settlement.