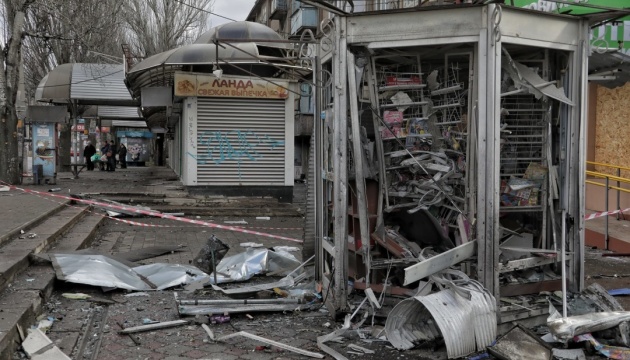 Russians hit Kherson region 60 times in past day. Five civilians injured
The Russian army struck Kherson region 60 times over the past day, March 27.
"The enemy launched 60 strikes. Kherson region was under Russian aircraft and artillery fire," Oleksandr Prokudin, Head of the Kherson Regional Military Administration, posted on Telegram.
The invaders shelled Kherson city eight times. Twenty-nine shells slammed into residential neighborhoods, private houses, apartment blocks, the territory and the premises of an educational institution.
"Unfortunately, five people were injured," Prokudin noted.
He also added that another 116 people had been evacuated from the areas of Kherson region liberated from the Russians.
As reported, Russian troops shelled the territory of Kherson region 20 times on March 26.