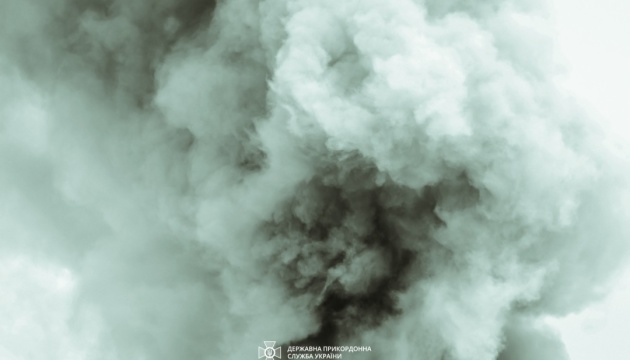 163 enemy strikes, 19 armed clashes reported in Bakhmut direction today
During the day, the enemy launched 163 strikes, and 19 armed clashes took place in Bakhmut direction. The Ukrainian troops decimated 124 occupiers and wounded 149 more.
"Bakhmut remains the main axis of attack in our operational area, where the enemy is concentrating its main efforts. During this day, in the area of Bakhmut, Bohdanivka, and Ivanivske, the enemy launched 163 strikes with various types of tube and rocket artillery, there were 19 armed clashes, three airstrikes. Thirty strikes and 17 clashes took place directly in the area of Bakhmut. 124 occupiers were eliminated and 149 were wounded," Serhiy Cherevaty, Spokesperson for the Eastern Group of the Armed Forces of Ukraine, said on the air of the national news telethon, an Ukrinform correspondent reports.
As noted, the Armed Forces of Ukraine are aware of the intentions of the enemy, understand their forces, monitor and build up defense lines in time, launching pre-emptive missile and artillery strikes. Cherevaty also stressed that the Ukrainian defenders knew where the enemy was concentrating its main efforts and did not allow invaders to break through the defense.
Photo: dpsu.gov.ua